Breast and prostate cancer screenings dropped during COVID-19 pandemic, UMMS study finds
Breast and prostate cancer screenings declined rapidly in the early months of the COVID-19 pandemic compared with the same period a year earlier, according to a new study by UMass Medical School researchers working with Reliant Medical Group. While rates rebounded in June 2020, breast cancer screening rates, unlike prostate testing, stayed well below prepandemic levels through the study's end in October 2020.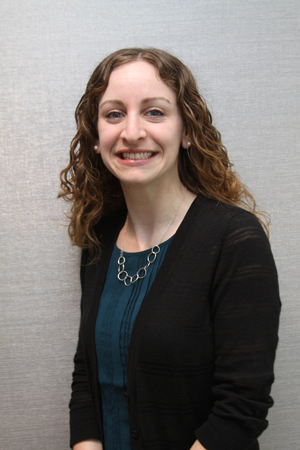 "We do know that it's possible that when people miss a screening test, they could be diagnosed with cancer down the line, but it might be at a more advanced stage than if it had been detected earlier by screening," said corresponding author Mara Meyer Epstein, ScD, assistant professor of medicine in the Division of Geriatric Medicine and the Meyers Primary Care Institute at UMMS.
The study analyzed electronic health record data for men and women aged 30-85 without a history of breast or prostate cancer who were active patients of Reliant Medical Group, a multispecialty group practice in Central Massachusetts, between January 2019 and October 2020.
Researchers measured monthly rates per 1,000 people of screening mammography, digital breast tomosynthesis, breast MRI, total prostate specific antigen (PSA) and relevant biopsies.
Breast cancer screening rates decreased 57 percent in March 2020, 96 percent in April and 94 percent in May, compared with 2019. More than 6,000 screening mammograms were canceled or rescheduled between mid-March and May 2020, during the period of Massachusetts' first stay-at-home order.
Breast cancer screening rates increased beginning in June 2020, but monthly screening rates for July through October remained at least a third lower than the previous year.
PSA testing rates decreased 48 percent in March, 83 percent in April and 67 percent in May, compared with the previous year, but rebounded to 2019 levels in June.
Trends were similar across age and race/ethnicity categories.
Dr. Epstein said the trends from this regional health care system are consistent with observations from national studies, including one of Medicare beneficiaries. And in June, Norman "Ned" Sharpless, director of the National Cancer Institute, said in an editorial in the journal Science that new estimates by the institute showed there would be 10,000 more breast and colorectal cancer deaths over the next decade than would have been expected without the coronavirus, because of delayed or missed screenings.
Epstein and her research team hope to investigate the factors underlying the lag seen particularly in breast cancer screening.
"There is likely a combination of patient, provider and organization-level factors that led to that trend that we observed," Epstein said.
Carolynn M. DeBenedectis, MD, associate professor of radiology, vice chair for education and radiology residency program director, said it was well documented in the radiology literature that women were not coming back to mammography the way that they were pre-COVID.
Among the reasons she cited: Women who get regular screening mammograms tend to be older and therefore at higher risk for COVID; the mammography exam is more intimate and interactive than a blood test and involves a technician; women with children at home are overwhelmed with childcare and household responsibilities; and for some, getting a mammogram isn't something they like to do.
"When you take something that people are already hesitant to do and then you add a global pandemic to it, it's not on their top priority list," said Dr. DeBenedectis.
DeBenedectis said the risk of getting COVID from a mammography exam pales in comparison to the risk of missing a cancer diagnosis at an early stage. Most imaging centers take scrupulous COVID precautions and are usually separate from inpatient settings.
She said, "Now we're getting to a point that's upwards of six months delay, and anything over six months delay can change prognosis significantly."
Mitchell H. Sokoloff, MD, FACS, chair and professor of urology, sees patients after they've had a high PSA blood test and are referred for further screening with biopsy, and then for related surgery, if necessary.
Dr. Sokoloff was surprised to see that his own practice's volume of biopsy screenings decreased by approximately 25 percent in 2020 compared with 2019.
"That would imply that we are seeing fewer patients referred for screening," he said.
The closure of primary care clinics last spring would account for many PSA test cancellations, Sokoloff said. But a minority of patients have postponed appointments, procedures and even surgeries because of fear of COVID-19.
The electronic health record system flags anyone who cancels and doesn't reschedule, or doesn't show up for an appointment, Sokoloff said. "I'm very aggressive because I don't want to miss a cancer," he said.
As with breast cancer screening, a short delay of up to six months for prostate screening is generally not harmful, except for very aggressive cancers, according to Sokoloff.
Epstein said the research is being submitted for publication.
Related stories on UMassMed News:
Mammography expert finds deep-learning artificial intelligence may improve cancer detection
LISTEN: Central Massachusetts residents can join nationwide research project