Prompted by a health issue that his grandmother had, MD/PhD student Eric Ding is studying how smart watches monitor heart rhythms and detect atrial fibrillation in older adults. His work is supported by a three-year National Institutes of Health grant.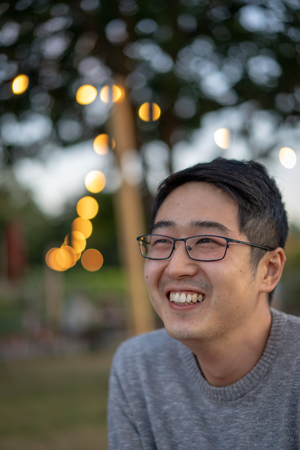 "My grandmother had atrial fibrillation after her stroke," said Ding, who is in his sixth year at UMMS, studying in the Department of Population & Quantitative Health Sciences and mentored by David McManus, MD, professor of medicine. "Thankfully she is better now, but this is what led me to diving deeper into this area of medicine."
"This is a serendipitous marriage of science and medicine, where we can actually track the impact on a patient's life through clinical research," he said. "There are a variety of devices on the market, made by Apple, Samsung and Fitbit, all of which can detect atrial fibrillation. However, a lot of these devices are designed with 20- to 30-year-olds in mind, not those over 65 with more risk for disease."
Atrial fibrillation is an abnormal cardiac rhythm that impacts more than 6 million Americans, with risk factors including age and obesity. Data suggests that one in five patients with the condition present with stroke as an initial symptom. Ding's study is analyzing how to make existing atrial fibrillation monitoring strategies easier for both patients and physicians.
"Older adults can experience cognitive impairment or loss of fine motor skills after reaching a certain age, and it is something that is not necessarily taken into account when devices like smartwatches are being designed. Also, atrial fibrillation can sometimes go undiagnosed, so I'm interested in how technology can be used to prevent this condition from going unnoticed," said Ding. "My research is focused on the usability and implementation of these wearable devices on the market and how they can be integrated into the health care system."
To collect data, Ding recruited older adults from the cardiology clinics at UMass Memorial Medical Center, giving them a device to wear for about six weeks. Participants and clinicians filled out surveys about the usability and benefit of the devices, allowing Ding to get a better understanding of how successful the implementation is.
"We're looking to address the evidence gap in the feasibility of smartwatches for atrial fibrillation detection," he said. "I'm hoping to also explore the way an older patient interacts with the watch and observe any usability challenges or nuances they endure. That way we can identify any barriers and see how we can facilitate using them in a clinical setting moving forward."
He said he has received feedback that participants find the devices to be important in tracking their heart rate and monitoring overall health. He intends for this project to provide researchers and stakeholders in health care with evidence in the potential use of smart watches for atrial fibrillation detection.
"Devices such as smart watches can really change the scope of medicine," Ding said. "If more people could have access to these devices and have support for how to use them, it would greatly improve the quality of care for both the patient and the doctor."
Related stories on UMassMed News:
LISTEN: How digital devices play a role in screening patients for disease
David McManus developing mobile health component for RURAL health study of disease risk factors
UMMS researcher to develop wearable devices for monitoring of cardiac patients