Kristin Mattocks to serve as associate dean for veterans affairs at UMass Medical School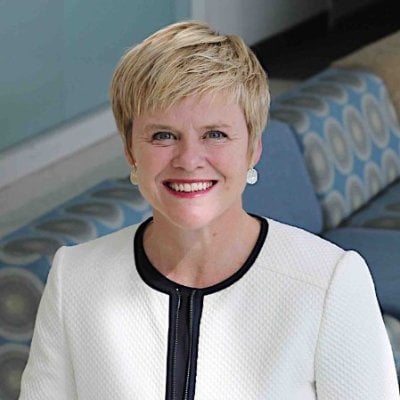 With a growing relationship between the VA Central Western Massachusetts Healthcare System and UMass Medical School in mind, Kristin Mattocks, PhD, MPH, has been appointed to the new position of associate dean for veterans affairs at UMMS, according to Terence R. Flotte, MD, executive deputy chancellor, provost and dean of the School of Medicine.
"As a professor of population & quantitative health sciences who serves as associate chief of staff for research and education for the VACWM Healthcare System, Dr. Mattocks is uniquely qualified to take on this role to foster close, collaborative and productive research, educational and clinical partnerships between the VA and UMMS," said Dr. Flotte.
For many years, UMMS has had a close relationship with the VA Central Western Massachusetts Healthcare System (VACWM). This partnership deepened in 2016, when a Veterans Affairs specialty clinic featuring podiatry, audiology and optometry services opened in the UMass Medicine Science Park. Connections will expand significantly in 2021 when the VA's Community-based Outpatient Clinic (CBOC) opens in a new building currently under construction next to the Ambulatory Care Center on the UMMS campus in Worcester.
"In her new role, Dr. Mattocks will partner with clinicians and investigators at UMMS, VACWM and the Edith Nourse Rogers Memorial Veterans Hospital in Bedford to advance high-quality clinical care and research that benefits veterans in our region," said Flotte. "Dr. Mattocks will also support career advancement for VA investigators who receive UMMS academic appointments."
Mattocks' research reflects a deep interest in improving health care for veterans and closely evaluates the experiences, equity and coordination of care, particularly for women veterans in the VA Healthcare System. Her research has focused on examining veterans' utilization of VA Community Care under the auspices of the VA MISSION Act, and is co-director of the VA Community Care Research, Evaluation and Knowledge (CREEK) Center. Her research findings have been widely published. She serves as guest editor or reviewer for a number of journals, including a Special Supplement on VA Community Care in Medical Care; Pain Medicine; the Journal of General Internal Medicine; and Women's Health Issues. She also sits on the UMMS Women's Faculty Committee.
Mattocks earned her MPH and PhD in health policy and administration at Yale University and has taught at Yale, UMass Amherst, the University of Connecticut and Smith College.