Preventive shot for Lyme disease, developed at UMass Medical School, moving forward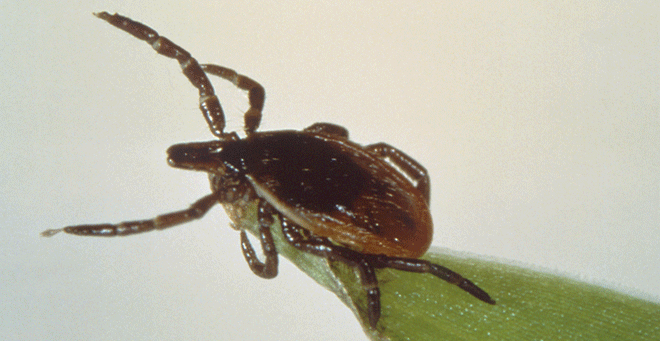 A seasonal shot to prevent Lyme disease, developed at UMass Medical School, is moving closer to clinical trial, thanks in part to a $1 million appropriation from the Massachusetts state budget, according to a May 2 briefing at the State House by Mark Klempner, MD, executive vice chancellor for MassBiologics of UMMS and professor of medicine.
"It's really been a spreading, rising tide of cases that are concerning," said Dr. Klempner of the increase in Lyme disease, noting that 35,000 to 40,000 annual cases reported nationwide are just a fraction of the actual figure, given how many cases go unreported.
Klempner explained that researchers at MassBiologics have identified a specific human monoclonal antibody that defends against Lyme disease. Unlike a vaccine, the new Lyme PrEP, a pre-exposure prophylaxis, uses a protein that specifically targets and blocks the Lyme-causing bacteria in the tick after it bites an inoculated host. UMMS is seeking $800,000 in the fiscal 2020 state budget to add to $2.1 million in school funds to allow Klempner's team to test the safety and stability of the treatment, draft and file a new drug application with the Food and Drug Administration, and begin to conduct the first human trial.
Learn more in the media coverage, below:
Worcester Telegram & Gazette: Antibody shows promise in fight against Lyme disease in UMass Medical Research
Boston 25 News: Antibody shows promise in fight against Lyme disease
WCVB/TV 5: Massachusetts researchers antibody work shows promise in fight against Lyme disease
WWLP-22 News: Massachusetts researchers making progress in finding cure for Lyme disease