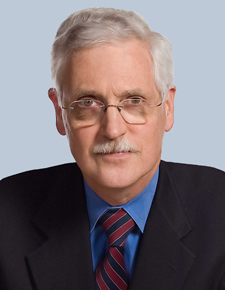 Robert H. Brown Jr., DPhil, MD
The U.S. Food and Drug Administration has approved the start of a mid-stage clinical trial of an adult stem cell treatment for patients with amyotrophic lateral sclerosis (ALS) according to its developer, BrainStorm Cell Therapeutics Inc. The Phase II clinical trial will be launched initially at UMass Medical School and Massachusetts General Hospital in Boston.
BrainStorm, an Israel-based biotech company developing stem cell technology to provide treatments for currently incurable neurodegenerative diseases, has been working with Robert H. Brown Jr., DPhil, MD, the Leo P. and Theresa M. LaChance Chair in Medical Research and chair and professor of neurology, to bring their stem cell treatment, NurOwn, to the U.S. for clinical trials.
ALS is a progressive, neurodegenerative disorder affecting the motor neurons in the central nervous system. It is estimated that 5,000 people in the U.S. are newly diagnosed with the disease each year. As motor neurons die, the brain's ability to send signals to the body's muscles is compromised, leading to the loss of voluntary muscle movement, paralysis and eventually death from respiratory failure. The average survival rate for patients with ALS is three to five years from diagnosis. In 1993, a team of researchers led by Dr. Brown discovered the first gene linked to familial ALS, a protein anti-oxidant known as superoxide dismutase, or SOD1. Only 10 percent of ALS cases are familial, while roughly 90 percent are sporadic in nature—meaning there is no identifiable familial risk or family history.
The Phase II trial for NurOwn is designed to evaluate the safety and efficacy of transplantation of the stem cells in 48 ALS patients. The cells will be administered via intramuscular and intrathecal injection. Patients will be followed monthly for three months before transplantation and for six months following transplantation.
Earlier clinical trials have shown that treatment with NurOwn cells was well tolerated and safe. This will be the first Phase II double-blinded stem cell study to be conducted for ALS, according to BrainStorm.
The NurOwn technology, based on discoveries at Tel Aviv University, processes adult human stem cells in bone marrow that can self-renew and differentiate into many cell types. BrainStorm believes the adult stem cells can differentiate into cells that can release neurotrophic factors, including glial-derived neurotrophic factor, a small protein that may promote survival of many types of neurons. In 2011, BrainStorm was granted an Orphan Drug Designation for NurOwn by the FDA.
The trial will also be conducted at the Mayo Clinic in Rochester, Minn. The Dana-Farber Cancer Institute's Connell O'Reilly Cell Manipulation Core Facility will manufacture BrainStorm's NurOwn cells for the clinical sites. The trials are expected to start soon.
Related links on UMassMedNow:
Research shows ALS may be treatable using neural stem cells
Discovery points to new pathways, potential treatment for ALS