RNA silencing to treat Huntington's disease
Faculty report on new developments in NEJM editorial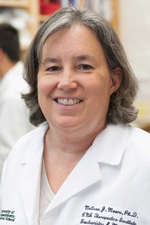 Melissa J. Moore, PhD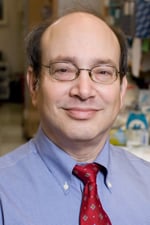 Neil Aronin, MD
Two UMass Medical School researchers report on promising new developments in the quest for a treatment for Huntington's disease in the Thursday, Nov. 1, issue of the New England Journal of Medicine.
Neil Aronin, MD, professor of medicine, cell & developmental biology and microbiology & physiological systems, and Melissa J. Moore, PhD, Howard Hughes Medical Institute Investigator, the Eleanor Eustis Farrington Chair in Cancer Research and professor of biochemistry & molecular pharmacology, co-authored an editorial on the latest research into Huntington's disease, an inherited neurological disorder caused by a mutation on a single chromosome.
In the editorial, Drs. Aronin and Moore explore the potential clinical applications for promising basic research, which suggest that two new technologies for RNA silencing—antisense oligonucleotides and RNA interference—may potentially knock down the mutant huntingtin allele. Further, they hypothesize that because disease onset is subtle and increases over long periods of time, there is a threshold effect for illness.
"Before disease onset, the normal cellular survival systems keep the cellular content of mutant huntingtin below the threshold for disease. Once the threshold is exceeded, progression of disease ensues. So in theory, any treatment that lowers the levels of mutant huntingtin RNA would achieve the same therapeutic effect," the pair wrote.
To read the full article go to: Hunting Down Huntingtin