Gov. Cellucci's ALS fundraising campaign featured in T&G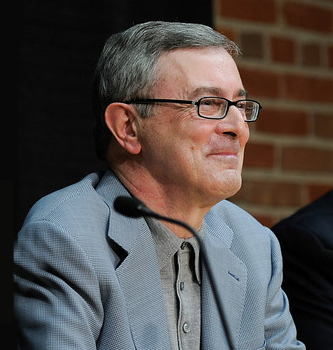 Gov. Paul Cellucci
The Worcester Telegram & Gazette's editorial page today followed up on a recent profile piece of former Gov. Paul Cellucci and his work to raise money for amyotrophic lateral sclerosis (ALS) research at UMass Medical School. Cellucci was featured in Sunday's Worcester Telegram & Gazette, talking about the status of his campaign to raise $10 million for ALS research.
Cellucci, who announced earlier this year that he had been diagnosed with ALS, is under the care of Robert H. Brown Jr., DPhil, MD, chair and professor of neurology and one of the world's leading ALS researchers. Money from the UMass ALS Champion Fund will go directly to Dr. Brown's lab.
"We want to make sure when there is a spark in the laboratory we can make follow through happen quickly. Ultimately of course we want a cure, but along the way we will probably get some therapies that can slow the progression and that will be a great accomplishment as well," Cellucci said in the article.
Read the editorial: Cellucci in push for funding
Read the full story here: Cellucci joins fight
Related stories on UMassMedNow:
Donation gives greater visibility to UMass/ALS Champion Fund
Cellucci takes ALS fight to center field at Fenway
A pitch to raise millions for ALS research