Page Menu
Christine MacGinnis, DO - Head of Tatnuck House, Tatnuck House Mentor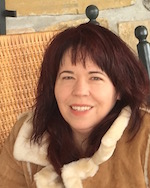 Dr. MacGinnis was born in Worcester and attended Boston University in her undergraduate years. Prior to medical school, she worked as a physical therapist. She graduated from University of New England College of Osteopathic Medicine in Maine. After medical school graduation, she came to Umass Memorial for her internal medicine residency. She served as chief resident her final year in the program. Her work centers around medical education, preventative medicine and patient advocacy. She works in the inpatient setting, outpatient clinic as well caring for residents in a skilled nursing facility.
Dr. MacGinnis is an Assistant Professor in the Department of Medicine. She holds a prominent role in the UMass internal medicine residency program serving as a master clinical educator. Her teaching activities include bedside clinical skills, ward teaching attending and outpatient clinic supervision. She has taught frequently in the opoid educational OSCEs given to the internal medicine residents. Her research interests include outcomes of educational interventions, quality improvement in geriatric medication management and management of opiates in the outpatient setting.
Dr. MacGinnis lives Oxford with her husband Roger and three sons Conor, Ian. and Ben.
"My mission in life is not merely to survive but to thrive; and to do so with some passion, some compassion, some humor and some style." – Maya Angelou