Page Menu
Humanized Mouse Models of Relapsed Pediatric T-ALL and ETP-ALL
Progress has also been made on the molecular pathogenesis of T-ALL, known to be frequently associated with TAL1, LMO1/2 and NOTCH1 activation. Experimental evidence illustrates that despite numerous genetic alterations tumor cells become addicted to a single oncogenic pathway or protein for its proliferation and survival. The focus of the work in the laboratory is to determine whether NOTCH1 and/or TAL1/LMO2 pathways represent the "Achilles heel" for pediatric T-ALL.
Mutations in NOTCH1 are prevalent in T-ALL and in some cases are associated with relapse. Treatment with gamma-secretase inhibitors (GSI) interferes with NOTCH1 processing and induces cell cycle arrest and apoptosis in human T-ALL cell lines. We have demonstrated that GSI treatment targets the mouse L-ICs, the population hypothesized to mediate relapse. These data suggest that GSIs may prove effective for some children with relapsed T-ALL. The goal of the work in this laboratory is to assess the efficacy of GSI combination and other targeted therapies on relapsed and IF pediatric T-ALL and to identify mechanisms that confer resistance to NOTCH inhibitors.
Humanized models of relapsed or IF pediatric T-ALL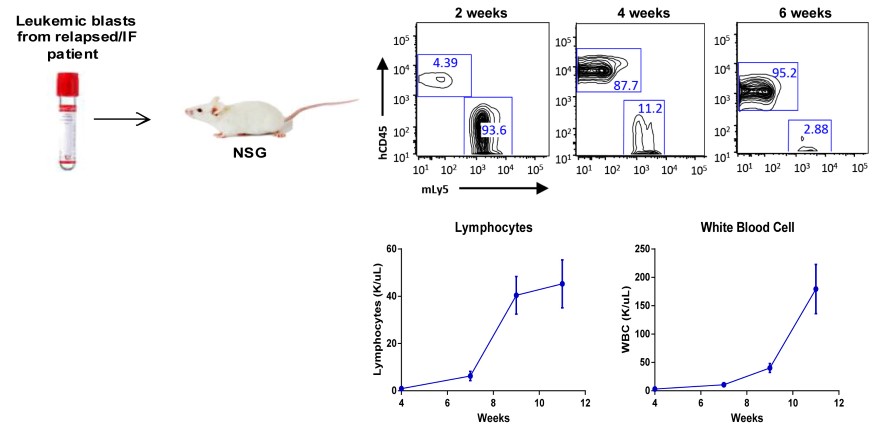 Figure 1. Establishment of patient-derived xenografts from relapsed pediatric T-ALL and ETP-ALL patients
An epigenetic mechanism of resistance to NOTCH inhibitors
The identification of activating NOTCH1 mutations in T-ALL led to clinical testing of gamma-secretase inhibitors (GSIs) that prevent NOTCH1 activation. However, responses to these inhibitors have been transient, suggesting that resistance limits their clinical efficacy. In collaboration with the Bernstein lab, we modeled resistance and identified a GSI-tolerant 'persister' population (Knoechel B, Roderick JE, et. al. 2014). GSI persister cells exhibit chromatin compaction and resistance is reversible, suggesting an epigenetic mechanism. A knockdown screen identified chromatin regulators essential for persister viability, including BRD4. The BRD4 inhibitor JQ1 downregulates expression of these targets and induces growth arrest and apoptosis in persister cells, at doses well tolerated by GSI-sensitive cells. Consistently, we found the GSI-JQ1 combination therapy effective against relapsed pediatric leukemias in vivo (Figure 2). Our findings establish a role for epigenetic heterogeneity in leukemia resistance that may be addressed by incorporating epigenetic modulators in combination therapy.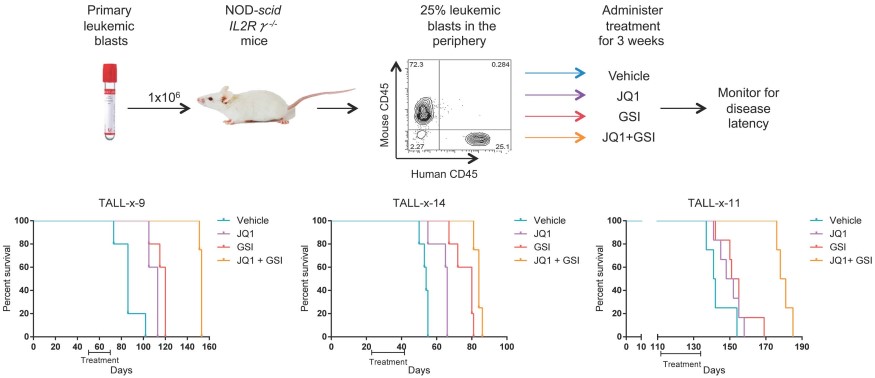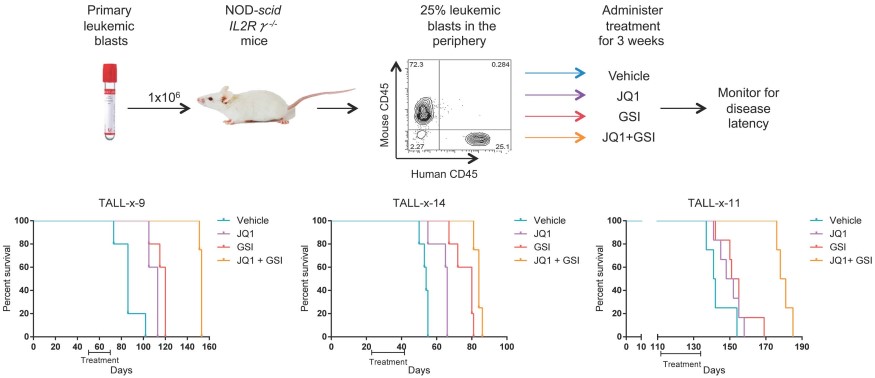 Figure 2. State-of-the-art pre-clinical models implicate epigenetic mechanisms of resistance to NOTCH1 inhibitors in refractory T-ALL.
References:
Ni Chonghaile, Roderick J, Glenfield, Ryan J, Sallan SE, Silverman LB, Loh ML, Hunger SP, Wood B, DeAngelo DJ, Stone R, Harris M, Gutierrez A, Kelliher MA, Letai, T. Maturation Stage of T-cell Acute Lymphoblastic Leukemia Determines BCL-2 versus BCL-XL Dependence and Sensitivity to ABT-199. Cancer Discov. 2014 Jul 3. pii: CD-14-0353.

Knoechel B, Roderick JE, Williamson KE, Zhu J, Lohr JG, Cotton MJ, Gillespie SM, Fernandez D, Ku M, Wang H, Piccioni F, Silver SJ, Jain M, Pearson D, Kluk MJ, Ott CJ, Shultz LD, Brehm MA, Greiner DL, Gutierrez A, Stegmaier K, Kung AL, Root DE, Bradner JE, Aster JC, Kelliher MA, Bernstein BE. An epigenetic mechanism of resistance to targeted therapy in T cell acute lymphoblastic leukemia. Nat Genet. 2014 Apr; 46(4):364-70.

Roderick JE, Tesell J, Shultz LD, Brehm MA, Greiner DL, Harris MH, Silverman LB, Sallan SE, Gutierrez A, Look AT, Qi J, Bradner JE, Kelliher MA. c-Myc inhibition prevents leukemia initiation in mice and impairs the growth of relapsed and induction failure pediatric T-ALL cells. Blood. 2014 Feb 13; 123(7):1040-50.