Page Menu
Things to Do in Worcester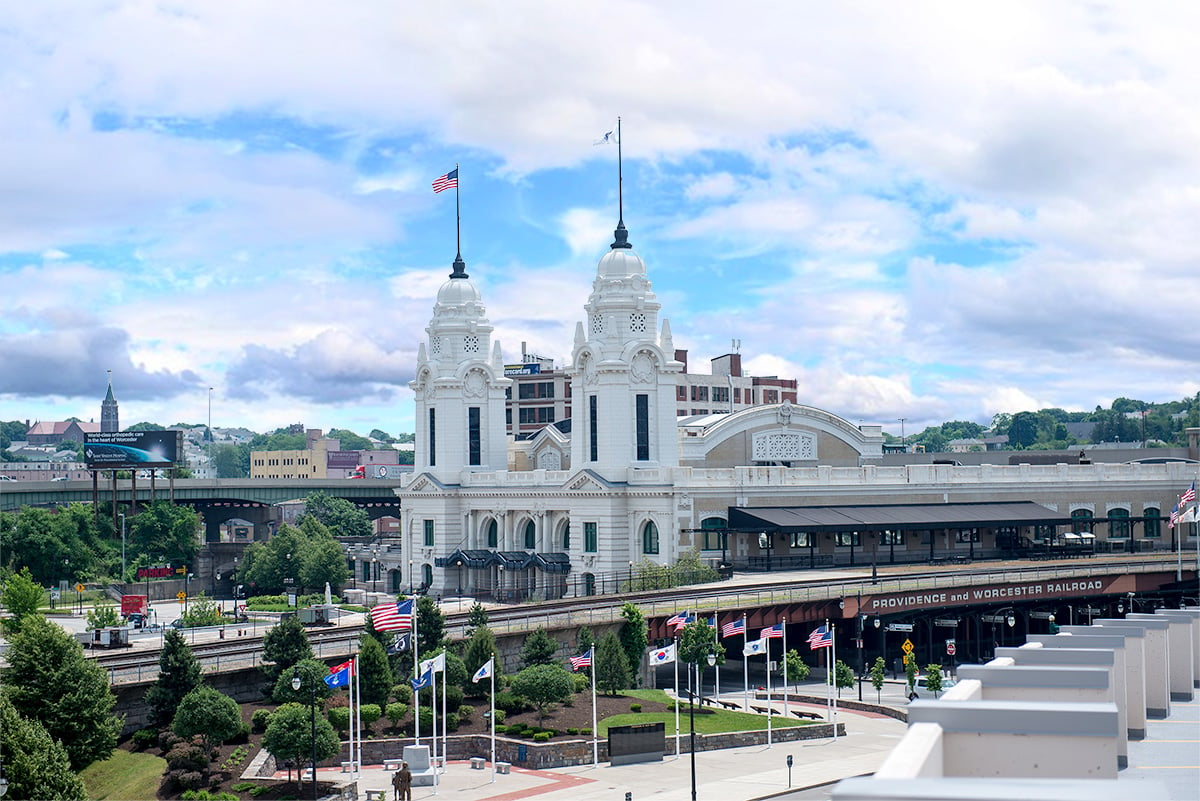 Worcester, New England's Second Largest City
Worcester is a vibrant metropolitan area to explore, learn, and to live. A population of 185,000 people, home to 12 colleges and universities and only 50 minutes west of Boston and north of Providence, RI. Worcester is known as The Heart of the Commonwealth. To learn more about Worcester, please click here.
Restaurants:
Worcester has a variety of restaurants and foods that include from great burgers, to seafood to even fantastic steak.
Entertainment:
Worcester also has an Entertainment location. DCU center is the largest performance venue in the city. DCU is also home to the Worcester Railers, our local hockey team. Baseball fans can catch a great Worcester Bravehearts game at Fitton Field.
The Hanover-Theatre of the Performing Arts opened in March 2008. You can see anything from a Broadway Musical to a live concert. Another great hall is Mechanics Hall. This is a preferred location for private galas, musical performances, professional recording studios and business meetings. Even here at UMass, we have the Seven Hills Symphony. The symphony performs 2-3 concerts a year.
Attractions:
Worcester's attractions are a remarkable combination of art, history and outdoor fun.
History enthusiasts should visit the American Antiquarian Society on Salisbury street. The AAS has a prodigious collection of printed materials from pre-Colonial to pre-Civil War times. If you are more interested in local history, visit the Worcester Historical Museum.
If you are interested in arts and crafts, visit the Worcester Art Museum, which hosts many world-class collections from Renoir, Monet and Cezanne.
For nature lovers, the EcoTarium is a unique indoor-outdoor environmental museum with tons of interactive exhibits. The Broad Meadow Brook Conservation Center and Wildlife Sanctuary has more than 400 acres and 5 miles of trails. Tower Hill Botanical Garden is a 132 acre beautifully planned garden with walking trails. Wachusett Mountain is only 10 miles away from Worcester in Princeton, MA. It has 20 ski trails and is a great place to go hiking in the summer. Rock climbers, hikers or walkers go to Purgatory Chasm. Purgatory Chasm is a MA state park, located off route 146 located in Sutton, MA. The Chasm is believed to have its origin from the glacial meltwater in the last Ice Age, which was 14,000 years ago. For those interested in only rock climbing, go to Central Rock Gym.
Animal lovers, go visit Davis Farmland and Mega Maze or to Rota Springs Farm to try out some yummy homemade ice cream while enjoying the view and the animals.
Halloween brings the Factory of Terror, which is one of the top hunted attraction in Worcester.
Want to see what it was like to live in the 1800's? Go to Old Sturbridge Village, one of the country's oldest and largest living history museums. Walk through antique buildings, historians in costume, water-powered mills and a great working farm. Each season they have new activities!
Love wine? Want to get away from the city for a bit? Visit Nashoba Valley Winery. Just 25 minutes away and fall in love with the scenery.
For a complete listing of everything that Worcester and the surrounding areas have to offer:
Shopping:
There are many malls and shopping centers to choose from. Need something quick and fast, well there is the Greendale Mall in Worcester featuring Best Buy and TJ Maxx. In Marlboro, there is the Solomon Pond Mall featuring Macy's and JCPenney. In Auburn, we have the Auburn Mall that also has a Macy's and Sears.
If you are looking for more classy stores like Neiman Marcus and Nordstrom, go to the Natick Mall . About 40 miles away are the Wrentham Village Premium Outlets with close to 200 stores, including the Eddie Bower Outlet, Sony Outlet and the Banana Republic Outlet, just to name a few. For more shopping store:
Nightlife:
If you are looking for something fun to do with your friends and family around the city, click on this link that shows you everything that is going on each night. City of Worcester: Nightlife Calendar.
For more on what Worcester has to offer:
Transportation:
Don't have a car? No problem. The commuter rail can take you into Boston but if you need to fly outside the state Worcester has a Regional Airport as well. For more information:
Want to take a challenge while working for us?