Page Menu
Upcoming Site Visits and Events
The Industry Exploration Program (IndEx) at UMMS is excited to announce our upcoming event. Are you thinking about your next career step and considering a career path in biotech? Join us for a virtual meeting with scientists from Pfizer!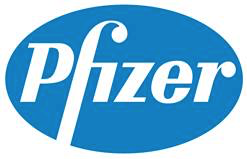 Presenters will include Pfizer representatives from the following groups:
Discovery Research, Biomedical Design, Drug Development
Regulatory Affairs
Early Clinical Development
Post Doc Program
They will share their career paths into industry as well as tips and resources for landing a job in industry. Information about job opportunities will be shared as well.
Friday, November 20, 2020
10:00 AM – 12:00 PM
WebEx Webinar
Please click here to register for the event.
About Pfizer
Pfizer is an American multinational pharmaceutical corporation headquartered in New York City. In 2012, it was one of the world's largest pharmaceutical companies and ranked 57 on the 2018 Fortune 500 list of the largest United States corporations by total revenue.
More information about the Pfizer available at Pfizer's website