Honoring a beloved mother with a reunion year scholarship
David McManus, MD'02 and Diana McManus, MD'02 establish a scholarship in memory of David's mother Joanne
Date Posted: Monday, June 06, 2022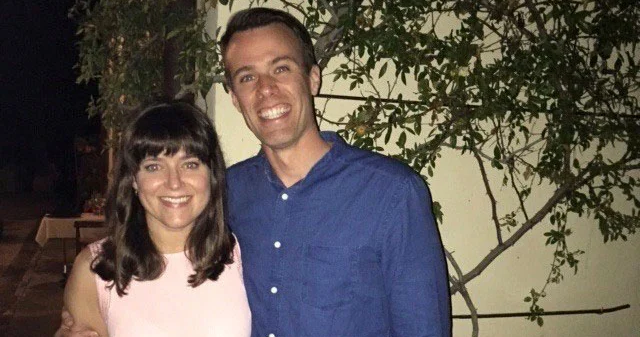 David and Diana McManus met when they sat next to one another on interview day at UMass Chan Medical School in 1998. Graduates of the Class of 2002, they are celebrating their 20th reunion year this year.
They both applied early decision to the school. Diana, now a pediatrician, had wanted to go to medical school since high school. "I knew I wanted to go to UMass Chan in particular," she said. "I grew up in the Worcester area and there was a lot of pride in the medical school and the type of physicians who graduated from the school." David, now chair of the Department of Medicine at UMass Chan, applied to UMass Chan on the advice of his college guidance counselor.
David and Diana are celebrating their 20th anniversary reunion year by establishing the Joanne McManus Memorial Scholarship, in memory of David's mother. The scholarship will support a student who demonstrates financial need as determined by the Financial Aid Office, with a preference for an in-state, first-generation college and/or medical school student and/or member of a UMass Chan Medical School diversity student organization.
David says his experience taking care of patients during medical school led him to his career in cardiology. "The residents were great role models," he said. "I really enjoyed the challenge of being on the wards and taking care of patients with heart problems. It was very exciting."
"Our time in medical school was a highlight in my life," Diana said. "It was so inspiring. We were exposed to clinical medicine early on. At the time, it was a new way of teaching medical students. We participated in clinical care starting in our first year. My time with the Department of Pediatrics shaped my career."
David and Diana moved to the West Coast after medical school. He completed an internal medicine residency at the University of California San Francisco and she completed her residency and chief residency at Children's Hospital of Oakland.
Return to UMass Chan
They returned to Massachusetts in 2006. "We came back to the Worcester area and UMass Chan because it was a place where we had strong ties," Diana said. David completed a cardiovascular medicine fellowship and a clinical cardiac electrophysiology fellowship at UMass Chan. In 2012, he earned a master's degree in clinical investigation. He was appointed chair of the Department of Medicine at UMass Chan in 2021.
David was also appointed founding director of the new Program in Digital Medicine. "We are studying the impact of new digital health technologies on patients and communities," he said. "We have about 50 faculty from different departments and schools, including engineering and computer science. We're doing research together and exchanging ideas. We want to understand how best to use digital health tools—from electronic health records to data collected from wearable devices like smart watches—to care for patients."
Diana treats pediatric patients at Reliant Medical Group in Shrewsbury. "I take care of infants all the way up to 20-year-olds, with a slew of medical challenges," she says. "A lot of my motivation for this work comes from my time at UMass Chan, which highlighted the idea of service and giving back to the community."
A Fitting Tribute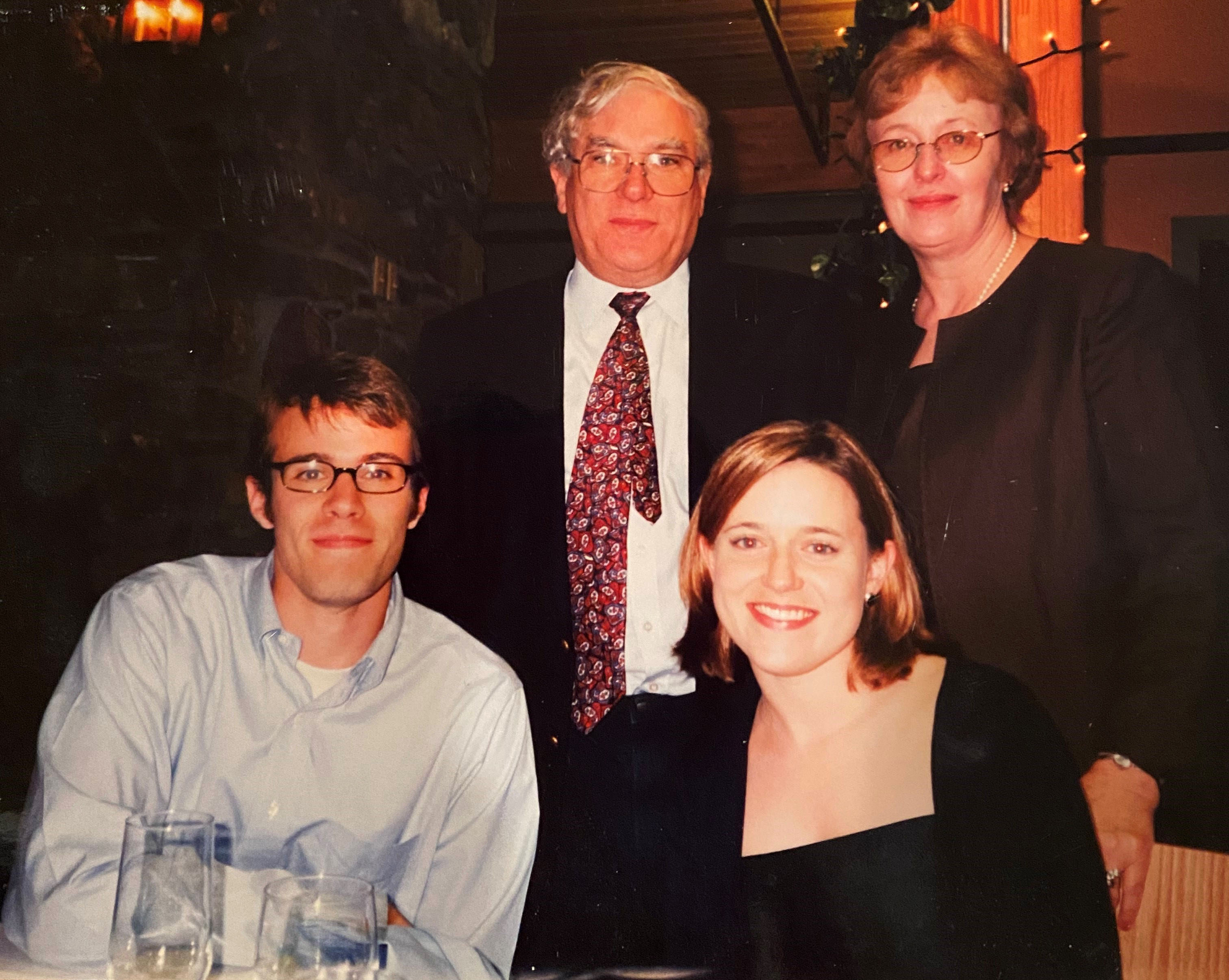 David's mother Joanne was a Boston public school teacher who also taught Children's Literature at Lesley University.  Through this work, she developed a relationship with a school in Tanzania "She sent books and designed curricula for them, and they ended up naming the school after her," David said. Their daughter Elyse started donating to the school in 5th grade, when she created and sold bracelets through a program called Knots for Needs. Now a 10th grader, Elyse tutors students in math and donates her earnings to the school. Their daughter Vivian also raises money for the school. David and Diana say their daughters' generosity inspired them.
"Joanne supported our education and the idea that everyone should have access to higher learning," Diana said. "We felt this scholarship was a very fitting way to honor her."