Page Menu
Faculty
Daniel Mullin, PsyD, MPH
Dr. Mullin is the Director for the Center for Integrated Primary Care, the Director of the Post-Doctoral Fellowship in Primary Care Psychology and Medical Education, and an Associate Professor in the Department of Family Medicine and Community Health at the University of Massachusetts Medical School. He also serves as a Senior Scientist with the American Academy of Family Physicians' National Research Network.
Dr. Mullin is a clinician, educator, researcher, and consultant specializing in the integration of behavioral health and primary care services. In recent years his work has focused on expanding primary care access to treatment for Opioid Use Disorder. He maintains a clinical practice embedded in the Barre Family Health Center, a rural family medicine residency practice in Massachusetts. Dr. Mullin is a member of the Motivational Interviewing Network of Trainers and provides training in Motivational Interviewing to healthcare providers.
Dr. Mullin completed his doctorate in Clinical Psychology at Spalding University in Louisville, Kentucky and received his Masters in Public Health from the University of Massachusetts, Amherst. He completed his internship in Primary Care Psychology in the Department of Family Medicine at the University of Colorado Health Sciences Center, and his fellowship in Primary Care Family Psychology in the Departments of Medicine, Psychiatry, and Family Medicine at the University of Rochester School of Medicine and Dentistry.
Paula Gardiner, MD, MPH
Dr. Gardiner is an Associate Professor in the Department of Family Medicine at the University of Massachusetts Medical School. She is also the Associate Director of Research and the director of the Group Visits Program in the Center for Integrated Primary Care. She completed a three-year Clinical Research Fellowship in Complementary and Alternative Medicine Research and Faculty Development at Beth Israel in Boston MA. She received her MPH from the Harvard School of Public Health. Additionally, she was awarded an NIH K award grant focusing on Integrative Medicine, technology, and health disparities.
Her research concentration is patient-oriented research regarding chronic pain and evidenced-based integrative medicine access in low-income patients. Current research is focused on the adaptive role of an Integrative Medical Group Visit (IMGV) which combines the principles of Mindfulness-Based Stress Reduction and a Medical Group Visit to support health behavior change and reducing pain and stress. With funding by the Patient Centered Outcome Research Institute, she is the primary investigator on a randomized controlled trial of IMGV compared to a primary care visit in for participants with chronic pain and depression. She is leading the implementation of this medical group visit model nationally and provides training on medical group visits around the United States.
Her research also focuses on innovative technologies such as Embodied Conversational Agents and Our Whole Lives; a holistic e-health toolkit, an online platform that teaches mind-body techniques. Dr. Gardiner lectures nationally and internationally. She has published over 90 reviewed papers on medical group visits, chronic pain, technology, dietary supplements, pregnancy, preconception care, stress, and integrative medicine in underserved patients. As former Wellness Committee Chair at Boston Medical Center where she taught mindfulness and resiliency training to medical students, residents, and clinicians for over nine years. She is a certified instructor of the Mindfulness Practice curriculum developed by Krasner and Epstein and teaches mindfulness skills and Mindfulness-Based Stress Reduction to patients with chronic conditions. Additionally, completed a 2-year Mindfulness Meditation Teacher Certification training and has completed training in Mindfulness-Based Self Compassion.
Amber Cahill, PsyD
Dr. Cahill is an Assistant Professor in the Department of Family Medicine and Community Health at the University of Massachusetts Medical School. In addition to her Faculty role at the CIPC, she is also the Director of Behavioral Science for the Fitchburg Family Medicine Residency, where she develops and implements a longitudinal behavioral science curriculum, training resident physicians in responding to mental health and substance use disorders as well as health behavior change in primary care. She also provides integrated, team-based clinical care to patients at the Fitchburg Family Practice, where she supervises doctoral-level graduate students.
Dr. Cahill's clinical and academic interests include primary care behavioral health, women's health in primary care, opioid use disorders, improving methods of patient education, expanding treatment of substance use disorders (SUD) in primary care, and enhancing SUD education and training across health care disciplines, with an emphasis on disseminating principles of harm reduction-informed care.
Dr. Cahill completed her Doctorate in Clinical Psychology at Adler University in Chicago, IL, with a concentration in Primary Care Psychology. She completed her predoctoral internship at the Battle Creek Veterans Affairs Medical Center in the Primary Care/Health Psychology track. Dr. Cahill's postdoctoral training included the 2-year Post-Doctoral Fellowship in Primary Care Psychology and Medical Education at the University of Massachusetts Medical School.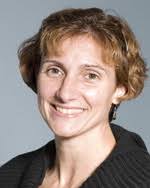 Stacy Potts, MD, MEd
Dr. Potts is an Associate Professor and the Vice Chair of Education in the UMass Department of Family Medicine and Community Health. She practices full spectrum family medicine including maternity care at the Barre Family Health Center. Dr. Potts served as the Program Director of the Worcester Family Medicine Residency for twelve years. Dr. Potts feels that working with patients to achieve and maintain health is a core purpose in her role and helping others achieve this through teaching at all levels brings great joy.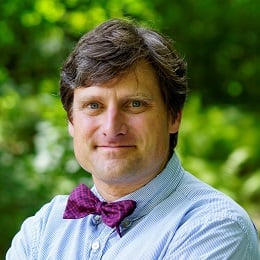 Stephen Martin, MD, EdM
Dr. Martin is a family physician and addiction medicine specialist. He began his medical career as a National Health Service Scholar in a rural community health center and a Federal Prison Medical Center. For the past decade years, he has worked at the Barre Family Health Center in rural central Massachusetts, both in patient care and as a faculty member in its residency program.
Dr, Martin's clinical and research interests include primary care, oral health, complex care, addiction medicine, chronic pain, diagnostic error, and health disparities. He has led buprenorphine waiver courses in states including West Virginia, Alaska, and Maine and is the lead author of publications in the BMJ, JAMA, Lancet, Annals of Internal Medicine, and the American Journal of Public Health.
Jordan Howard-Young, MD, MA
Dr. Howard-Young was born in Southern California and grew up in Las Vegas, NV. Coming from a working class family, he was unable to afford college directly after graduating high school and spent several years working in food service and graphic design before becoming a community organizer in 2007 for former-President Barack Obama's first presidential campaign. He then worked as a union organizer for the Service Employees International Union (SEIU) and as a policy analyst on the legislation that subsequently became the Patient Protection and Affordable Care Act in 2009-10.
He went on to attend the University of Denver for undergraduate studies, majoring in both international development and health and integrated biological sciences, with a minor in religious studies. He earned a master's degree in international development with graduate certificates in global health affairs and humanitarian assistance from the Josef Korbel School of International Studies, spending 6 months in the Middle East studying health access, agency, and political perspectives among Palestinian refugees, government officials, and international organizations in the kingdom of Jordan.

He subsequently graduated with his doctorate of medicine from Sidney Kimmel Medical College at Thomas Jefferson University, where he participated in the population health and urban underserved tracks, served as president of the Arnold P. Gold Humanism Honor Society, and worked as a patient advocate for people experiencing homelessness. He joined the FHCW and UMass families in 2018 as a resident in the Worcester Family Medicine Residency, serving as chief resident in his final year. While there, he also spent two years as co-chair of the Diversity in Recruitment Task Force, was a founding member of the Structural Oppression and Anti-Racism Committee, and completed longitudinal experiences in refugee health, gender affirmation, cognitive behavioral therapy, and psychopharmacology.
As of August 2021, he serves as our first primary care psychiatry fellow and a faculty physician at FHCW. He brings a passion for community psychiatry, public health and advocacy, anti-racism and anti-oppression work, substance use care, refugee and asylee care, gender affirmation, and the care of underserved and marginalized populations. He was instrumental in leveraging these passions into a proposal for this innovative fellowship.