Page Menu
Thank you from the leadership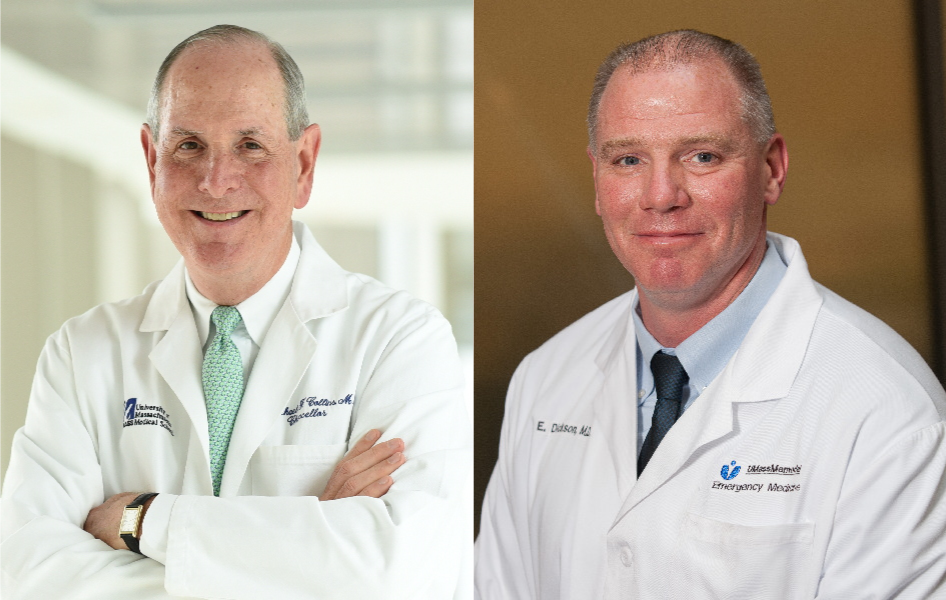 As a supporter of UMass Chan Medical School and UMass Memorial Health Care, your generosity is meaningful and inspiring. Your contributions are vital to the future of medicine.
Quite simply, as a supporter of our academic health sciences center, you are changing lives.
Your support of our clinical programs helps caregivers provide the best quality care available. Those caregivers number in the thousands, and the people they help come from all corners of Central Massachusetts and beyond. Your generosity has great reach.
Your donations to financial aid and scholarships enable highly qualified, deserving students to gain access to some of the nation's most respected graduate programs in medicine, advanced practice nursing and biomedical science in the commonwealth. That affects the future health and well-being of your family, your friends and co-workers, and your community. Your gifts influence and motivate.
Your support of our research efforts means our scientists can focus on making the next great discoveries. Without biomedical research, treatments cannot be improved, and cures cannot be found. Your support moves medicine forward.
Your belief in our work drives us. Your dedication and compassion inspire us to always strive to do better and be better, so that others may live better.
With great gratitude and admiration,
Michael F. Collins, MD, FACP
Senior Vice President for the Health Sciences, University of Massachusetts
Chancellor, UMass Chan Medical School
Eric W. Dickson, MD, MHCM, FACEP
President and CEO, UMass Memorial Health Care