Page Menu
Thank you from the leadership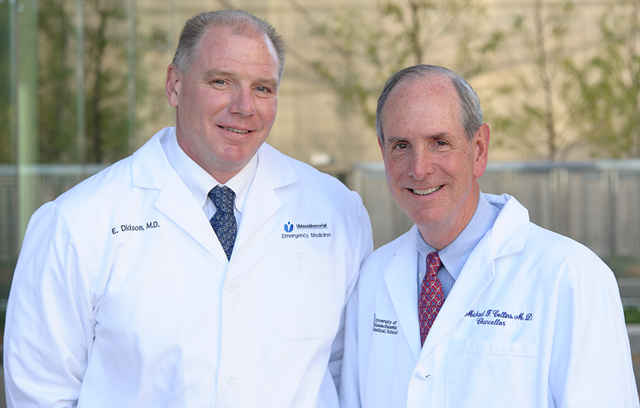 We are very pleased to present our newest annual report of donors for philanthropic contributions made during the 2016 fiscal year.
This online publication is our way of recognizing you and celebrating your support of UMass Medical School and UMass Memorial Health Care. For it is only with your partnership that we are able to make a real and substantial impact on the health and well-being of those we are privileged to serve.
By including our academic health sciences center in your philanthropic vision, you are helping to teach tomorrow's health care providers, educators and scientists. You are also enabling renowned scientists to conduct life-altering biomedical research that has the potential to cure some of the most pervasive diseases of our time. And you are ensuring that high quality, patient-centered health care is being delivered to those who need it when they need it.
Clearly, you recognize that it takes an engaged group of compassionate, educated and civic-minded people and organizations to make our communities better and healthier. When you make a private gift, sign on as a corporate sponsor of a fundraising event, or award a grant to a promising educator or scientist, you become more than just an advocate for this principled cause—you become our partner in fulfilling an exceptional mission to serve others.
On behalf of our two organizations, thank you for your wonderful support. Together, we are making a difference.
Michael F. Collins, MD, FACP
Senior Vice President for the Health Sciences, University of Massachusetts
Chancellor, University of Massachusetts Medical School
Eric W. Dickson, MD, MHCM, FACEP
President and CEO, UMass Memorial Health Care