Page Menu
Support and Education Program for Patients and Families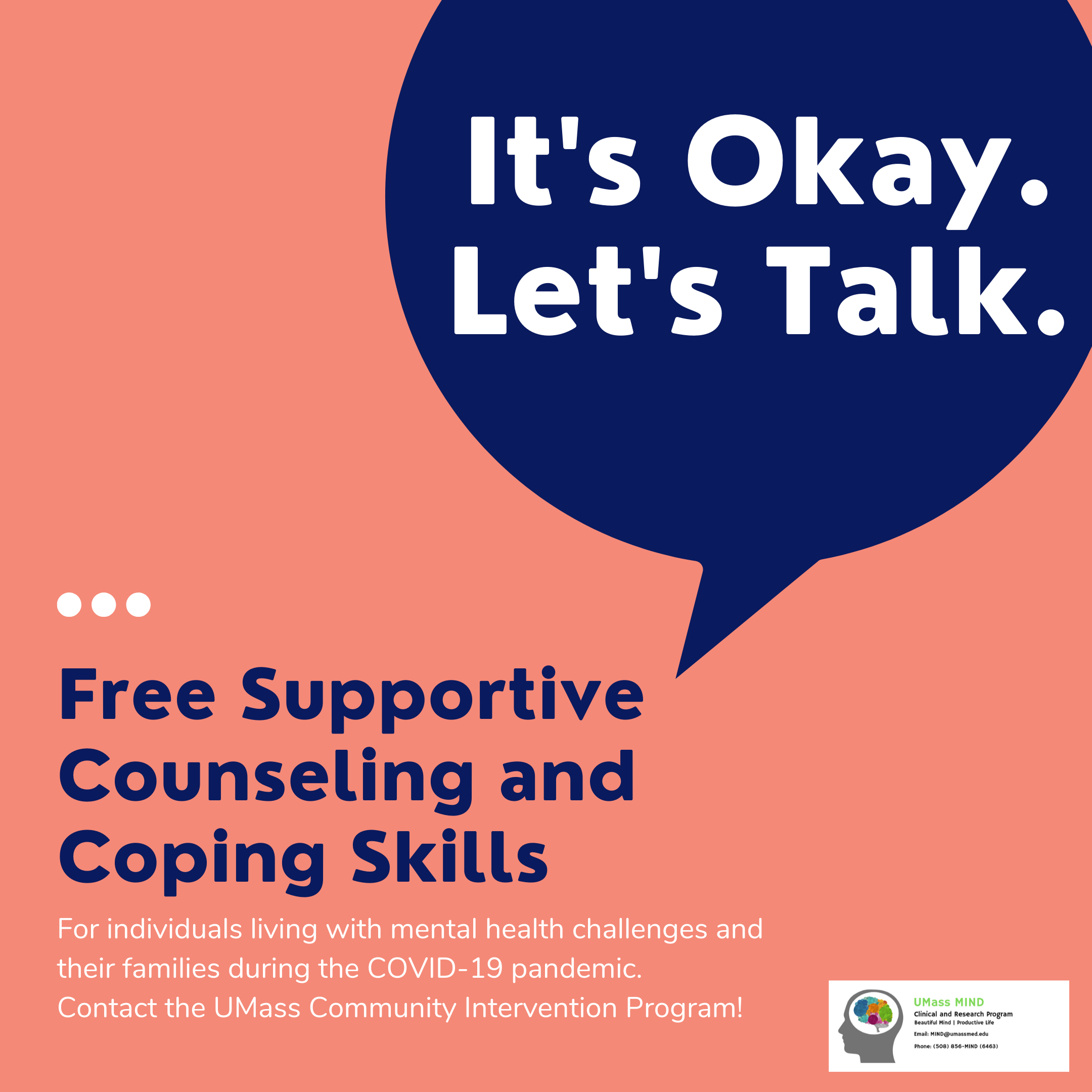 We understand that individuals with mental illness and those caring for someone with mental illness have faced unique challenges during this pandemic. The stress of the pandemic adds to current symptoms, normal coping methods and daily activities have been altered, and regular contact with care providers has likely changed. In response, we have launched a clinical research program that provides free counseling support and education to you or your loved one. In these times, we want to help you maintain your wellbeing and learn how to best support others in our community.
Our clinical team of psychiatry resident physicians and medical students will work with you to understand how the pandemic has affected your life, how you have been able to cope and stay safe, and how you can improve your wellbeing as this pandemic continues.
We will meet with you one on one either on the phone or by video chat (your preference) for a 45 minute session. There will be a brief survey included during this time so that we can learn how to best support others. You may request an additional session if you find this helpful.
If you experience mental health symptoms or care for someone who does, you may be eligible for this program. Please contact our team by email or by phone if you are interested in participating.