Page Menu
Engineering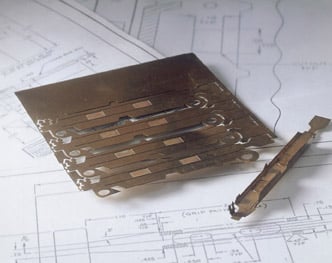 Switch mechanism for electrosurgical cautery instrument
Our engineers bring a high level of medical device experience coupled with diverse backgrounds to every product development program.
While our engineering expertise encompases the usual range of competancies many result from our unique situation within the Medical School environment. This close proximity allows us to;
Assemble a custom development team composed of engineers, scientists, academic researchers, surgeon specialists and medical technologists.

Collaborate with faculty and utilize facilities at any of the several UMass campuses across the State.

Collaborate with nearby Worcester Polytechnic Institute.