Page Menu
Programs and Centers
Our programs and centers are world-renowned for community-based, participatory, and evidence-based research, training, clinical care and service.
Each center has a unique focus – obesity, tobacco dependence, integrative nutrition, health statistics and geography, health disparities, mHealth – and we work in teams, finding our interrelated research interests inform and build on one another.
Our collaborations support the pursuit of multifaceted, preventive solutions that eliminate barriers to better public health.
UMass Worcester Prevention Research Center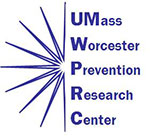 The UMass Worcester Prevention Research Center is one of 37 Prevention Research Centers across the country. Through sustained partnerships and collaborations with community organizations, the UM-PRC is building knowledge to inform effective public health programs and policies that promote healthy weight, healthy behaviors and optimal management of chronic health conditions with the goal of improving the lives of individuals, families and communities in Worcester County. The Center, funded by the Centers for Disease Control and Prevention (CDC), is co-directed by Drs. Stephenie Lemon and Milagros Rosal.
The Center for Tobacco Treatment Research and Training (CTTRT)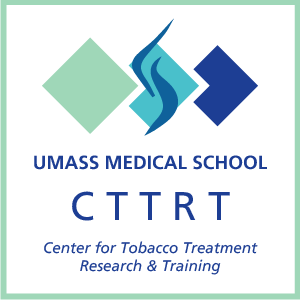 The Center for Tobacco Treatment Research and Training is committed to conducting cutting-edge research and providing up-to-date, evidence-based information on the prevention and treatment of nicotine dependence. The Center is actively engaged in a wide range of tobacco treatment and policy research funded by the National institutes of Health (NIH), clinical treatment services, technical assistance, and professional education programs. The use of a community-based approach is paramount to the work we do. The Center, funded through the National Institutes of Health (NIH), contracts with the Massachusetts Department of Public Health, and national and international participants in our training programs, was founded and is directed by Dr. Lori Pbert.
The Center for Applied Nutrition (CAN)

The Center for Applied Nutrition helps empower individuals to make healthy food choices so that they can enjoy the highest quality of life. The Center for Applied Nutrition specializes in dietary interventions for diabetes, cardiovascular disease, metabolic syndrome, cancer, obesity, and gastrointestinal diseases. Through studies, individual counseling, or classes, we teach individuals successful ways to make healthy dietary changes into long-term lifestyle changes to prevent and treat chronic diseases and conditions. The Center also has the capacity to conduct nutritional analyses with a cadre of trained dietitian callers. The Center is directed by Ms. Barbara Olendzki.
The Health Statistics and Geography Lab

The Health Statistics and Geography Lab, directed by Dr. Wenjun Li, specializes in analyzing neighborhood environment and public policy impact on health behaviors and outcomes, such as smoking, obesity, diabetes, physical inactivity, fruit and vegetable consumption, accidental falls and traumatic injuries. This Lab develops instruments for objectively assessing community walking and nutrition environment; provides methodological support to multiple local and national projects; and is contracted with the Massachusetts Department of Public Health to assist the design, implementation and evaluation of large statewide public health intervention projects.
The Research Center for Behavior and Community Health Solutions
Our Research Center for Behavior and Community Health Solutions is interdisciplinary and includes health psychologists, epidemiologists, dietitians, health educators, biostatisticians and physicians. We conduct clinical trials of behavioral interventions and observational research in the areas of community health and health disparities, including obesity, diabetes, cardiovascular disease and cancer. Our interventions seek to enhance change and long-term adherence in the areas of healthy eating, physical activity, smoking cessation, cancer screening, and physical and mental health care utilization, among other. We develop novel approaches for translating evidence-based behavioral interventions in ways that are culturally, literacy and linguistically appropriate. To this end, we have developed narrative-based tools (i.e., stories, novellas with guided group discussions), picture-based materials, and hands-on skill building methods that facilitate and promote adherence to health behavior change. Our work builds from participatory collaborations with community partners, including community health centers throughout Massachusetts, local and State Departments of Public Health, and a variety of community-based organizations. Our research portfolio is largely federally funded and our clinical trials assess the impact of our interventions in "real world" settings. The center's director, Dr. Milagros C. Rosal, and other faculty serve as consultants to local stakeholders and to local, national and international initiatives.
The UMass Center for Digital Health
UMass Center for Digital Health was funded by 2016 President's Science & Technology Initiatives Fund, as a cross-campus initiative with researchers from three UMass campuses: Lowell, Worcester, and Boston. The center will be a hub for research activities in digital health innovations. It includes validation and evaluation of tools for digital health; academe-industry partnerships in digital health; consultancy and technology transfer for digital health; and education for the digital health workforce.
Yunsheng Ma, MD, PhD, MPH at UMass Medical School, is co-director of the center at UMass Medical School campus. Yu Cao, PhD, associate professor of computer science, and Katherine Tucker, PhD, professor of nutritional epidemiology, at UMass Lowell and Wei Ding, PhD, associate professor of computer science, at UMass Boston are also co-directors of the center at their campuses, respectively.
UMass Center for Health Equity Intervention Research (CHEIR)

UMass Center for Health Equity Intervention Research is a partnership between UMass Worcester and UMass Boston. The goal is to develop innovative solutions to eliminate health disparities and equip the next generation of researchers to better serve vulnerable populations. Central to CHEIR's work is the use of storytelling as a tool to build research literacy and promote racial and ethnic health equity. They seek to develop culturally-responsive and literacy sensitive interventions in partnership with the populations affected by the disparities and the community-based organizations that serve them.