Page Menu
Who We Are
About the Division of Colon and Rectal Surgery at UMass Chan Medical School

Director's message
The Colon and Rectal Surgery Fellowship at UMass Chan Medical School is a one-year fellowship accredited by the Accreditation Council for Graduate Medical Education. The fellowship received initial accreditation in 2011 and matriculated our first fellow in 2012. eligible candidates must have completed an ACGME-accredited general surgery residency and be eligible for the American Board of Surgery qualifying and certifying exams. The Division of Colon and Rectal Surgery in the Department of Surgery comprises five board-certified colon and rectal surgeons, three nurse practitioners, an inpatient physician assistant and a clinical research nurse. Division faculty are very active in the American Society of Colon and Rectal Surgeons and hold leadership positions within the society. Several faculty are on the editorial board of the society's primary journal Diseases of the Colon and Rectum. The fellow will gain knowledge, experience and expertise in the management of the essential components of anorectal and major abdominal surgery, endoscopy and office management of common anorectal conditions during the year-long clinical fellowship. The fellow will also gain significant experience in advanced minimally invasive approaches, including Transanal Endoscopic Microsurgery (TEM), robotic assisted approaches, and Transanal TME (TaTME). In addition to the diverse clinical experience, the fellow will be expected to engage in scholarly activity, including completion of a clinical research project culminating in submission of a completed manuscript. This research experience is supported through the division by the Colon and Rectal Surgery Research Core comprising the four faculty members; a fully funded research resident; a clinical research coordinator; a data analyst; and a statistician. The overall aim of the fellowship is to graduate well-rounded surgeons and leaders who will advance the field of colon and rectal surgery through research and investigation.
Jennifer S. Davids, MD
Associate Professor of Surgery
Director, Colon and Rectal Surgery Fellowship
---
Mission
Our four-part mission statement encompasses the goals of the UMass Memorial Division of Colon and Rectal Surgery at UMass Medical School and UMass Memorial Medical Center:
Providing exceptional, state-of-the-art care for our patients
Educating medical students, residents and practicing physicians
Advancing the field of colorectal surgery through research and investigation
Serving as an educational resource and advocate for the Central Massachusetts community
---
2022 Fellowship interview dates (Virtual via Zoom)


September 12 - 13, 2022 (2023-2024 1-Year Fellowship Program)

Monday, September 12, 2022 at 6pm-7pm (1hr) Welcome Group Chat (via Zoom)
Tuesday, September 13, 2022 Fellowship Interviews (2 hour interview block for each candidate via Zoom)

OR


September 22 - 23, 2022 (2023-2024 1-Year Fellowship Program)

Thursday, September 22, 2022 at 6pm-7pm (1hr) Welcome Group Chat (via Zoom)
Friday, September 23, 2022 Fellowship Interviews (2 hour interview block for each candidate via Zoom)
---
---
Coordinator
Teresa Paulin
---
Physician extenders
Janet McDade, NP, clinical coordinator
Dorcas Taylor, FNP
Katelyn Stickney, FNP
Jennifer Guertin, PA
---
Current Fellow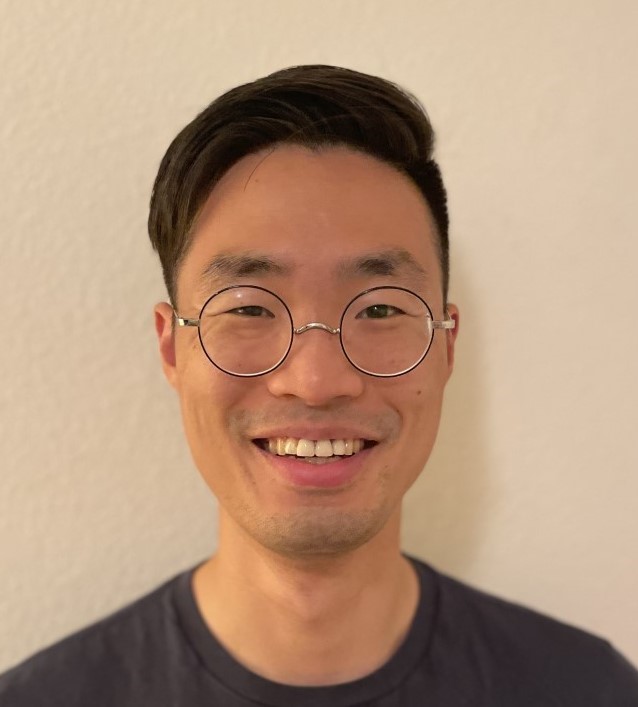 Don Yoon, MD
After immigrating to New Jersey from South Korea at the age of 9, Don Yoon, MD spent most of his life in the Northeast. He went up to Massachusetts to attend Boston College where he graduated cum laude with a Bachelor of Science in Biochemistry. He remained in Boston following graduation to participate in an urban education fellowship, teaching inner city high school students at a charter public high school. He then moved to Bronx, New York, to spend the next four years at Albert Einstein College of Medicine. Upon completion of medical school, Don moved to the west coast for his general surgery residency at University of Southern California in Los Angeles. He spent a productive research year working with the colorectal division at USC after his PGY3 year where he studied topics ranging from postoperative opioid use to clinical significance of mesothelin receptor expression metastatic colorectal cancer to cadaveric studies of various colon mobilization maneuvers. During his chief year, Don was granted the position of education administrative chief given his deep interest in education. Upon residency graduation, Don will spend a year with the colorectal division at University of Massachusetts for his colon and rectal surgery fellowship. Don is continually supported by his wife Naomi, whom he met in college, as well as his two beautiful children, Robyn and Myles.
---
Alumni
Name

Residency

Current Location

Jennifer S. Davids, MD

2013 Graduate

Brigham and Women's Hospital

Associate professor of surgery at UMass Chan Medical School and UMass Memorial Medical Center, Worcester, Massachusetts

Erica B. Sneider, MD

2014 Graduate

UMass Medical School

Colon and Rectal Surgical: A Division of ProHEALTH Care, Lake Success, New York

Pasithorn Suwanabol, MD

2015 Graduate

University of Wisconsin

Assistant professor of surgery, University of Michigan, Ann Arbor, Michigan

Andrew T. Schlussel, DO

2016 Graduate

Tripler Army Medical Center

Assistant professor of surgery, Madigan Army Medical Center, Tacoma, Washington

Uma Phatak, MD

2017 Graduate

University of Texas at Houston

Assistant professor of surgery, University of Texas, Galveston, Texas

Cristina Harnsberger, MD

2018 Graduate

University of California San Diego

Sansum Clinic Multi-Specialty Clinic, Santa Barbara, California

Clayton Tyler Ellis, MD

2019 Graduate

University of North Carolina

Assistant professor of surgery, University of Louisville, Louisville, Kentucky

Sue Jean Hahn, MD

2020 Graduate

Mount Sinai Hospital (N.Y.)

Assistant professor of surgery, Mount Sinai Hospital, New York, New York

Jeremy Springer, MD

2021 Graduate

McMaster University in Hamilton Ontario, Canada

McMaster University, Hamilton Ontario, Canada

John R. Konen, MD

2022 Graduate

University of Vermont Medical Center (Vermont)

Assistant Professor of Surgery, Rush Medical Center, Chicago, Illinois
Contact us for more information
508-334-5430
508-334-9232 (fax)