Page Menu
The major goal of the Pukkila-Worley laboratory is to characterize mechanisms of immune homeostasis in intestinal epithelial cells. We aim to use these discoveries to identify innate immune pathways that can be exploited to develop new therapies, which can modulate host immune activity.
There are opportunities in our lab for post docs.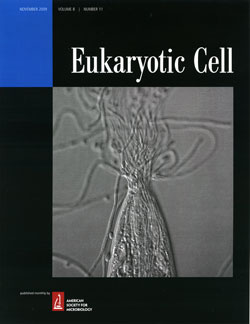 Exciting news from the Pukkila-Worley Lab:
4/7/20: Kyle published his thesis work in Cell Reports!! Such an exciting day.
4/6/20: We got a Notice of Allowance for a U.S. Patent on a new antihelminthic drug target
12/20/19: Nick got an F30 grant funded! Super competetive... this is huge!!
10/22/19: Competitive renewal success! Thank you Kenneth Rainin Foundation!
10/15/19: New pub from our lab in PNAS! Congrats Sarah and Hilary!
10/9/19: Welcome to the lab Sammy Tse, an MD/PhD student!
6/17/19: Sarah's paper on oleate and the innate immune response was published in PLOS Pathogens
4/5/19: Nick was awarded a career development award from IDSA!
1/22/19: Our paper on nuclear hormone receptor-mediated immune activation was published in PLOS Genetics.
12/19/18: Elizabeth got into med school!
10/1/18: Pleased that our grant from the Rainin Foundation was competitively renewed (press release)
8/9/18: Kyle, Sarah and Nick all got spots on institutional training grants!
7/1/18: Kyle Foster won a Poster Award at 2018 SPAMS C. elegans Meeting!

5/1/18: Check out Nick's review in Current Opinion in Immunology
4/15/18: Sarah and Nick passed their qualifying exams!
8/24/17: Awarded an Innovator Award from the Ranin Foundation to fund our IBD work (Ranin press release, UMass announcent)
8/3/17: A nice write-up about our work on UMassMed Now
7/27/17: Kyle got a spot on our institutional T32 training grant
6/21/17: Our R01 was funded by NIH/NIAID
5/8/17: Congrats to Kyle for passing his Qualifying Exam
4/2/17: Congrats to Nick for rocking Step I of the USMLE
9/28/16: A review from our lab in PLOS Pathogens
3/1/16: Our paper was published in G3: Genes, Genomes and Genetics .
11/17/16: Excited to receive a grant from the Charles H. Hood Foundation.