Page Menu
State and National Resources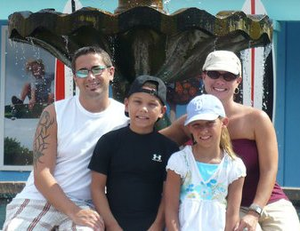 For more information, please contact CANDI at 774-455-4100 or ChildResearch@umassmed.edu.
American Academy of Child & Adolescent Psychiatry (AACAP) Fact Sheets

The AACAP web site has dozens of fact sheets on various issues including ADHD, depression, conduct disorders, oppositional defiance disorder, and violent behavior. These up-to-date, well-written publications are available in several languages.
Asperger's Association of New England

AANE's mission is to foster awareness, respect, acceptance, and support for individuals with Asperger's and related disorders. AANE provides resource information, support groups and workshops.
Watertown: 85 Main Street, Suite 101; 617-393-3824.
Autism Now

Autism Family Resource Database

Child and Adolescent Bipolar Foundation

Children and Clinical Studies

Department of Mental Health (Central-West Massachusetts)

Eunice Kennedy Shriver Center

Federation for Children with Special Needs

International Bipolar Foundation

Massachusetts Behavioral Health Access

The Massachusetts Psychiatric Access Project

Mental Health America

NAMI of Massachusetts (National Alliance on Mental Illness)

National Dissemination Center for Children with Disabilities

National Institute of Mental Health

Neuroscience For Kids

Parent/Professional Advocacy League

Substance Abuse and Mental Health Services Administration

Investing in the future...helping kids and families.