UMass Chan working with Evaxion to evaluate vaccine candidates for gonorrhea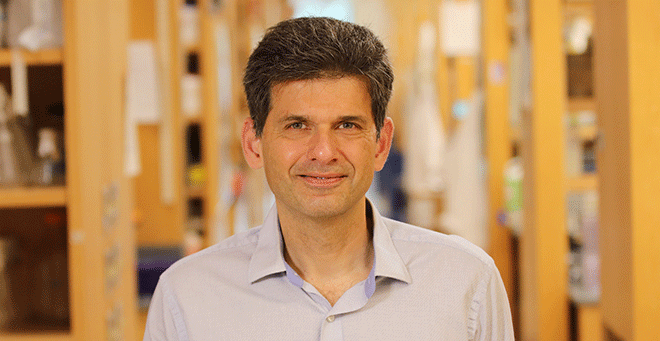 UMass Chan Medical School has received a National Institutes of Health grant for the preclinical development of gonorrhea vaccine candidates identified by Evaxion, a clinical-stage biotech company in Denmark.
According to the U.S. Centers for Disease Control and Prevention (CDC), gonorrhea is one of the five most urgent antibiotic resistance threats and can cause ectopic pregnancy, infertility and in rare instances, life-threatening sepsis.
Since reaching a historic low in 2009, the number of cases of gonorrhea in the U.S. has risen more than 100 percent to 677,769 cases in 2020, according to the CDC. Gonorrhea was the second most common among sexually transmitted infections requiring mandatory public health reporting in the U.S. in 2020.
Evaxion develops artificial intelligence immunology platforms to identify likely vaccine candidates. The company provided UMass Chan with more than two dozen protein vaccine candidates whose B-cell epitopes (where antibodies bind to bacteria) were predicted to provide protective immune responses. Protection against gonorrhea was confirmed in preclinical studies in animal models.
Sanjay Ram, MD, and Peter A. Rice, MD, both professors of medicine in the Division of Infectious Diseases and Immunology, and their colleagues, screened each protein candidate, as well as a separate peptide vaccine candidate independently developed at UMass Chan, and tested candidates in an animal model to discern if they could prevent colonization or infection of the organism.
"We have zeroed in on a couple of proteins that seem to be working reliably," Dr. Ram said.
Dr. Rice said it is important to identify targets of vaccines that will not change after the vaccine "exerts its pressure."
The team pooled several of the vaccine candidates to determine which worked in the animal model and then isolated the individual vaccine candidates from the pools and tested the candidates separately. Evaxion and UMass Chan have been able to identify vaccine candidates, including UMass Chan's peptide candidate, that have responded well to testing.
Ultimately, they hope to combine the reliable candidates to create a vaccine, Ram said, adding that Evaxion has expressed interest in making a combination vaccine.
Related UMass Chan news stories:
Vaccine candidate for gonorrhea developed at UMass Medical School shows preclinical effectiveness