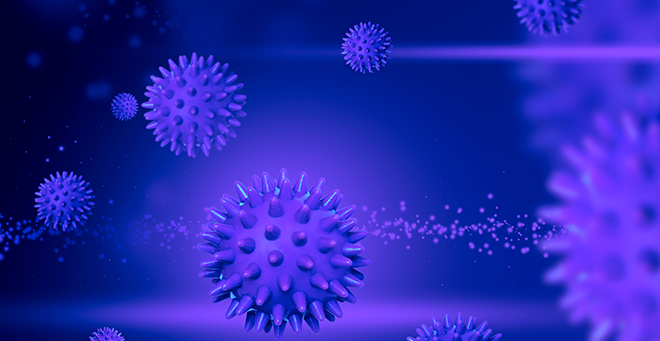 It's a common perception that COVID-19 isn't really harmful in children. But pediatricians say that's a misconception and some children—particularly those with certain health care needs or who are immunocompromised—can get extremely ill or die. Children under age 18 account for an estimated 14.4 million cases and more than 1,400 deaths from COVID-19 in the United States since the pandemic began, according to data from the U.S. Centers for Disease Control and Prevention and the American Academy of Pediatrics. Hospitalization rates among children with the omicron variant are five times what they were with delta.
That's one reason UMass Chan Medical School pediatric researchers are working with the U.S. Food and Drug Administration and pharmaceutical company Pfizer to fine-tune understanding of appropriate dosing of Paxlovid, an oral combination of the antiviral drugs nirmatrelvir and ritonavir, to prevent moderate cases of COVID-19 in high-risk patients from getting worse.
"The number of pediatric cases really spiked with the omicron wave, particularly in late 2021 through early 2022, and the number of reported cases remains high, with approximately 350,000 reported cases over the past four weeks," said site principal investigator Katherine Luzuriaga, MD, the UMass Memorial Health Care Chair in Biomedical Research; vice provost for clinical and translational research; professor of molecular medicine, pediatrics and medicine; and director of the UMass Center for Clinical and Translational Science.
"While only a small percentage of pediatric cases result in either very severe disease or death, a significant proportion of kids, about 20 percent, will present in the emergency department. Vaccines and antivirals, such as Paxlovid, are important tools for protecting children against severe or lethal infection," she said.
"We have seen many children hospitalized with COVID who develop respiratory and other complications, including several very ill teens who have required pediatric ICU care," said William (Jerry) Durbin, MD, professor of pediatrics and division chief of pediatric infectious diseases. "These children would have benefitted from an oral antiviral such as Paxlovid to avoid these complications."
In March, Pfizer initiated a Phase II/III study to evaluate the safety and efficacy of Paxlovid for treatment of nonhospitalized, symptomatic pediatric participants who have a confirmed case of COVID-19 and are at risk of progression to severe disease. The initial cohort enrolled in what is called the EPIC-Peds (Evaluation of Protease Inhibition for COVID-19 in Pediatric Patients) study was primarily adolescents ages 12 to 18, who weigh at least 40 kg (88 lbs.), according to Dr. Luzuriaga.
Luzuriaga said that individuals aged 12 and older were included with adults in the FDA's emergency use authorization of Paxlovid, issued in December 2021. Regulators had asked the company to continue to enroll teen participants to be sure that the drug combination was being administered in the appropriate dose that is well tolerated and that it meets appropriate levels in the blood associated with clinical benefit.
Now that dosing and safety data have been evaluated from adolescents, researchers have begun to enroll the next younger group of children, ages 6 to 11, Luzuriaga said. Following assessment of Paxlovid use in this group, researchers will turn to younger children.
Luzuriaga added that a fair number of children, even with vaccinations, may not be able to handle COVID-19 as well as others. The CDC reports that those with genetic, neurologic or metabolic conditions, or with congenital heart disease can be at increased risk for severe illness from COVID-19. Similar to adults, children with obesity, diabetes, asthma, chronic lung disease, sickle cell disease or immunosuppression can also be at increased risk for severe illness from the infection.
Related UMass Chan news stories:
UMass Chan scientists develop web app for visualizing locality of COVID-19 variants, clinical data
Is COVID-19 reaching the endemic stage? UMass Chan virologist Jeremy Luban weighs in
UMass Chan infectious disease expert shares outlook on virus, vaccines and treatment