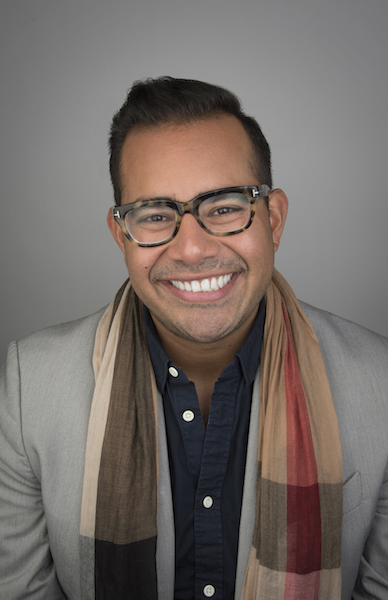 UMass Chan Medical School launched Convocation week 2022 with the 10th annual LGBT Convocation Welcome Celebration on Monday, Sept. 12. Held during Worcester's pride month and at a time when new learners are joining the academic community, the event was "a celebration that fosters a sense of belonging in the city of Worcester," said Vice Chancellor for Diversity and Inclusion Marlina Duncan, EdD, as she welcomed listeners to the virtual talk.
In reflecting on this milestone anniversary of the celebration, Chancellor Michael F. Collins called it "a highlight of the year that calls us to take a step back from time to time to measure the progress we've made collectively and advance our mission-critical goals in ways big and small."
Speaker David Zelaya, PhD, assistant professor for research at Brown University School of Public Health, presented, "Queer People of Color and Health Disparities: Implications for Research and Clinical Care."
"While the NIH identifies sexual and gender minorities as well as racial and ethnic minorities as health disparity groups, what often is overlooked in research and clinical care is people living at the nexus of those two communities," Dr. Zelaya said. Crediting Paula Braveman, MD, MPH, professor of family and community medicine and founding director of the Center on Social Disparities in Health at the University of California, San Francisco, for the definition, Zelaya said health disparities are a particular type of difference in health in which disadvantaged social groups, such as folks from lower social, economic status, racial, ethnic minorities, women and other groups, have persistently experienced social disadvantage or discrimination and have systematically experienced worse health or greater health risks than more advantaged groups.
Debunking common and often harmful associations made in conversations about health disparities, Zelaya explained that "race does not inherently equal a health disparity nor does sexual orientation indicate a health disparity, but systems of oppression ultimately result in these health disparities."
Anchoring his statement, Zelaya referenced a recent ruling in Texas in which a federal judge ruled in favor of religious employers denying coverage of the HIV drug PrEP in their health plan. Naming such rulings as forms of ideological and institutional oppression, Zelaya said, "this sort of gatekeeping of access for prevention efforts does ultimately impact folks living at the intersection of two systems of oppression."
Offering immediate tools for medical practitioners and educators as they work with patients facing significant health disparities, Zelaya urged listeners to understand the concept of intersectionality. Intersectionality examines the ways one's social categorizations—race, class, gender and such—overlap to exacerbate disadvantage or privilege. Zelaya called the concept "a critical framework to understand and analyze systems of oppression and systems of power."
A robust question and answer session followed during which members of the UMass Chan community asked questions such as, "How do you maintain cultural humility when, as providers who carry a marginal identity markers experience discrimination from patients?" and "How does the lack of data collection on social identifiers such as one's sexual orientation adversely affect the treatment of a patient?" To these questions, Zelaya proposed a culture of allyship within the institution, practices of mindfulness and assessments like the Human Rights Campaign's Healthcare Equity Index that hold institutions accountable for creating a more LGBGT-affirming health care system as starting points.
"This is a very broad topic that we are increasingly trying to incorporate in our health sciences curriculum. This couldn't be more topical for us," said Terence R. Flotte, MD, the Celia and Isaac Haidak Professor, dean of the T.H. Chan School of Medicine and provost and executive deputy chancellor at UMass Chan Medical School.
Related UMass Chan news stories:
Convocation week Sept. 12-16 celebrates students, faculty at start of academic year
UMass Chan raises LGBT pride flag on campus for September