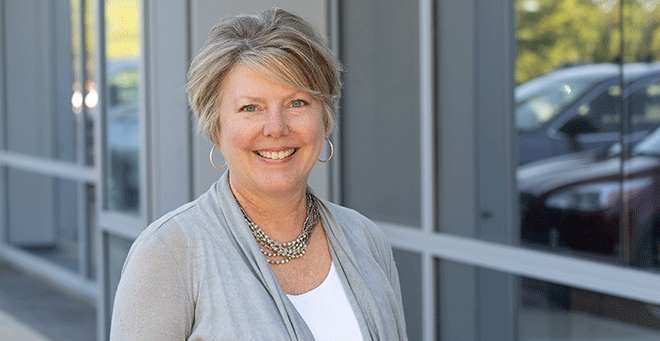 Anne Larkin, MD, associate professor of surgery and vice provost and senior associate dean for educational affairs at UMass Chan Medical School, is one of 72 women selected for the 2022 Hedwig van Ameringen Executive Leadership in Academic Medicine (ELAM) program at Drexel University College of Medicine. The 2022-23 class is the largest in program history.
The ELAM fellowship aims to expand the number of qualified women candidates for leadership positions at the academic level in medicine, dentistry, public health and pharmacy.
"I think for all of us who are women in academic medicine, we know ELAM is something that most of us really aspire to, to have the privilege to do in our careers. I've had this on my list of things that I wanted to accomplish for several years now," Dr. Larkin said. "The people that I'm interacting with may have a job similar to mine. They may have a job that's wildly different from mine. And yet all of us can come together, learn from one another and come out on the other end with the ability to be a better leader within the culture of our institution."
One component of the ELAM program is for each fellow to complete an institutional action project. Larkin is planning to develop an academy of teachers and educators that will serve as a central hub or a learning and information repository for UMass Chan. Her goal is to launch the academy in fall 2023.
"It's an aggressive timeline, but I think it's completely doable," said Larkin. "Again, the great thing about being here at UMass Chan is that I'm surrounded by people who have the same energy and enthusiasm for moving something like this forward."
Larkin will attend the first of three in-person ELAM sessions in Philadelphia this month. She said when the program is completed in April, she will be better able to lead the vast network of student services under the scope of educational affairs.
"At the end of this year with ELAM, I am fully confident that I will be better able to lead in a way that engages people and that puts us as an institution, as a school community, in a better place," said Larkin.
Related UMass Chan news stories:
Anne Larkin to serve as vice provost for educational affairs at UMMS
Anne Larkin named senior associate dean for educational affairs