Department of Healthcare Delivery and Population Sciences established to advance health equity
Longtime UMass Chan-Baystate clinician-investigator Peter Lindenauer named founding chair
The Department of Healthcare Delivery and Population Sciences has been established at UMass Chan Medical School-Baystate under the leadership of founding chair and professor Peter Lindenauer, MD, MSc, UMass Chan Medical School Executive Deputy Chancellor and Provost Terence R. Flotte has announced.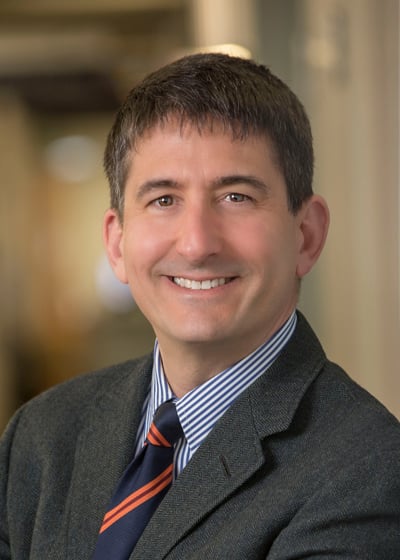 The designation elevates the former Institute for Healthcare Delivery and Population Sciences to the status of formal academic department. Dr. Lindenauer, assistant dean for population health at UMass Chan-Baystate, has directed the institute since its inception in 2016, when the UMass Chan-Baystate regional campus in Springfield was created.
Lindenauer is a longtime UMass Chan-Baystate faculty leader, National Institutes of Health-funded investigator and practicing hospitalist. His research program investigates ways to improve outcomes for patients with obstructive lung disease using health services research and implementation science. He is conducting observational studies to determine the effects of pulmonary rehabilitation in 'real world' settings and developing and testing novel strategies for increasing participation in pulmonary rehabilitation after hospitalization.
The recipient of numerous awards and author of more than 300 peer-reviewed papers, Lindenauer is a member of the editorial boards of the Journal of Hospital Medicine and the Joint Commission Journal of Quality and Patient Safety. His service on multiple National Institutes of Health study sections has focused on health services research, dissemination and implementation, and career development.
In addition to attracting new faculty and expanding research, training and mentoring opportunities for students and faculty, the department will promote greater health equity in Western Massachusetts through collaborations with Baystate Health, regional community-based organizations and the UMass Amherst School of Public Health. Baystate Health provides care to a largely underserved population of more than 800,000 people in urban and rural communities in Western Massachusetts, where UMass Chan-Baystate medical students are members of the school's Population-based Urban and Rural Community Health Track.
Related stories on UMassMed News:
LISTEN: PURCH track at UMMS-Baystate focuses on rural, urban community health
New Springfield campus of medical school focused on urban, rural community health
UMass Medical School, Baystate Health celebrate launch of regional campus