Job Dekker and Katherine Fitzgerald elected to National Academy of Medicine
Most diverse class to date represents 'many identities and experiences . . . to address existential threats facing humanity'
UMass Chan Medical School scientists Job Dekker, PhD, and Katherine A. Fitzgerald, PhD, have been elected to the National Academy of Medicine for their distinguished contributions to medicine and health.
According to National Academy of Medicine President Victor J. Dzau, MD, who received an honorary degree from the Medical School in 2015, this is the academy's most diverse class of new members, comprising approximately 50 percent women and 50 percent racial and ethnic minorities. "This class represents many identities and experiences—all of which are absolutely necessary to address the existential threats facing humanity. I look forward to working with all of our new members in the years ahead," said Dr. Dzau.
New members are elected by current members through a process that recognizes individuals who have made major contributions to the advancement of the medical sciences, health care and public health.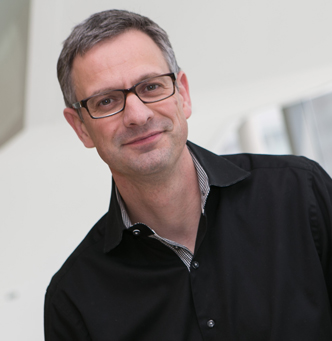 Dr. Dekker, Howard Hughes Medical Institute investigator, the Joseph J. Byrne Chair in Biomedical Research, professor of biochemistry & molecular pharmacology and systems biology, was recognized for introducing the groundbreaking concept that matrices of genomic interactions can be used to determine chromosome conformation.
The Dekker lab studies how a genome is organized in three dimensions inside the nucleus. Although DNA is composed of a linear sequence of bases, it doesn't exist inside the cell nucleus in a simple, straight line. More like a ball of cooked spaghetti, the genome folds and loops back on itself so it can fit inside the tight confines of the nucleus. The shape it takes has a profound influence on which genes in a cell are turned on or turned off, and as a consequence, on health and disease. Many diseases, including cancer, are characterized by alterations in the spatial organization of the genome. This 3D architecture varies from cell type to cell type and even between cell states.
To study this 3D structure, Dekker developed chromosome conformation capture technologies, biochemical techniques for determining how DNA segments interact and are linked to one another. This technology is the heart of the "3C," "5C," "Hi-C" and "Micro-C" tools used by researchers worldwide to map the structure and organization of chromosomes inside cells.
Dekker received his PhD from Utrecht University in 1997 and joined UMass Chan in 2003.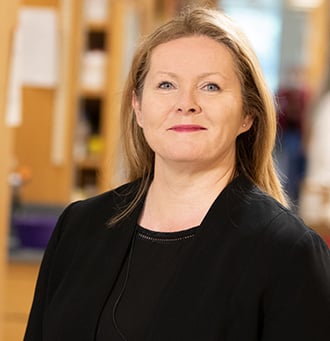 Dr. Fitzgerald, the Worcester Foundation for Biomedical Research Chair, professor of medicine, vice chair for research in the Department of Medicine and director of the Program in Innate Immunity, was named to the academy for her pioneering work on innate immune receptors, signaling pathways and regulation of inflammatory gene expression.
Research in the Fitzgerald lab is focused on understanding the molecular mechanisms controlling the inflammatory process. Fitzgerald and her team use immunology, biochemistry, molecular biology and genetics to determine how the immune system discriminates between pathogens and host molecules to both protect the host from infection and avoid damaging inflammatory diseases. Fitzgerald has made numerous novel discoveries, including the identification of Toll-like receptor adapter molecules; TANK binding kinase-1 (TBK1) as the IRF3 kinase; identification of the AIM2 inflammasome; defined key regulators of the NLRP3 inflammasome; and uncovered new evidence for the importance of long-coding RNAs in innate immunity.
Fitzgerald, who joined the faculty in 2004, has a bachelor's degree in biochemistry from University College Cork, and a PhD from Trinity College Dublin. She was elected to the American Academy of Microbiology in 2020 and the National Academy of Sciences in 2021.
The National Academy of Medicine, formerly the Institute of Medicine, was established in 1970 under the charter of the National Academy of Sciences to advise the nation on medical and health issues.
The National Academy of Medicine works together with the National Academy of Sciences and National Academy of Engineering to provide independent, objective analysis and advice to the nation and conduct other activities to solve complex problems and inform public policy decisions. The academies also encourage education and research, recognize outstanding contributions to knowledge, and increase public understanding in matters of science, engineering and medicine.
Related stories on UMassMed News:
UMass Chan Medical School establishes new Department of Systems Biology
UMMS scientists to expand 4D nucleome research with $13 million NIH grants
Katherine Fitzgerald and Nikolaus Grigorieff elected to National Academy of Sciences