A research team led by David M. Cochran, MD, PhD, has been awarded $400,000 from the Eagles Autism Foundation to study a biomarker-driven pharmacological treatment for autism spectrum disorder. The study is one of 18 projects that will receive $3.1 million in funding for cutting-edge autism research and programming from the private philanthropic organization.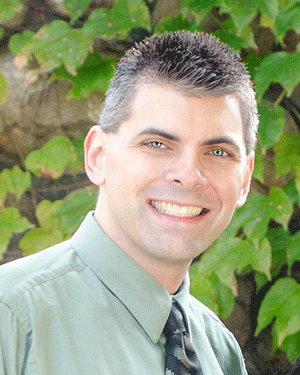 The two-year project "is really taking the development of treatments for autism to the next level in terms of using brain-based markers to be able to demonstrate that we're making changes that could have longer term effects that actually impact the core social features of autism," said Dr. Cochran, the Barrett Family Term Chair in Neurodevelopmental Disorders, assistant professor of psychiatry and medical director of the Center for Autism and Neurodevelopmental Disorders (CANDO) within the Eunice Kennedy Shriver Center and the Department of Psychiatry at UMass Medical School.
Autism, which affects one in 54 children, is partly a disorder of social communication, explained Cochran. Previous research has shown that the social cognitive deficits are related to an imbalance in the brain between glutamate, which is an excitatory neurotransmitter, and GABA, which is an inhibitory neurotransmitter. These neurotransmitters can be measured by a technique called magnetic resonance spectroscopy (MRS).
"What we've shown, and has been confirmed in other studies, is there is a lower amount of GABA in the brain in certain areas among kids with autism, compared with typically developing kids," Cochran said. "And we've shown that the levels are related to social impairment."
The study funded by the Eagles Foundation aims to: determine if treatment with the drug gabapentin, used for seizure disorders and postherpetic neuralgia, sustainably increases GABA levels in the right anterior insula (RAI), an area of the brain involved in social cognition; determine if the response of RAI GABA levels to a single dose of gabapentin predicts a sustained response after treatment; and to determine if the increase in GABA levels with gabapentin treatment translates into clinically measurable improvements in social cognition.
The eight-week, open-label clinical trial of gabapentin in 40 adolescents, ages 13 to 17 years, with autism spectrum disorder, will measure GABA levels using MRS before and after treatment.
Most of the work is being done locally within UMass Medical School at the Eunice Kennedy Shriver Center, working with Jean A. Frazier, MD, the Robert M. and Shirley S. Siff Chair in Autism, professor of psychiatry and pediatrics, and executive director of the Shriver Center.
The UMass Medical School team is collaborating with Richard C. Schmidt, PhD, distinguished professor of liberal arts and chair of the Department of Psychology at College of the Holy Cross, to assess whether social behavioral interactions of participants change over the course of the study.
"One of the real difficulties with autism, in terms of medication treatment, is there currently are no medical treatments for the core social deficits in autism. A high percentage of kids with autism take medication, but those are for behavioral or psychiatric symptoms, such as hyperactivity, irritability or anxiety," said Cochran.
If gabapentin is shown to be effective in sustaining GABA levels and treating core social deficits, Cochran said, further treatment studies would be needed to determine the long-term clinical impact. He said a future avenue of research would be to determine if altering brain-based biomarkers earlier in development, when neural pathways are still forming, could alter the trajectory of the disorder.
"This year we received an incredible pool of 47 letters of intent, which were then narrowed down to 28 full proposals that underwent a comprehensive evaluation process," said Ryan Hammond, Eagles Autism Foundation executive director. "Throughout that highly competitive review process, Dr. Cochran's innovative research stood out, demonstrating the potential to truly impact lives and the field overall. His work plays a critical role in expanding our understanding of autism and could lead to improved therapies and treatment methods, and we are enthusiastic about the possibilities that will come from his research."
The Eagles Autism Foundation is dedicated to raising funds for innovative autism research and programs. By providing the necessary resources to doctors and scientists at leading institutions, the foundation will be able to assist those currently affected by autism as well as future generations. The foundation aims to inspire and engage the community, so together, they can provide much-needed support to make a lasting impact in the field of autism.
Related stories on UMassMed News:
Child Psychiatry Access Project for Autism Spectrum Disorder at the ready during pandemic
UMass Medical School joins Autism Learning Health Network