Four teams of UMass Medical School students have been awarded Martin Luther King Jr. Semester of Service Awards to implement community service programs. They will use the $500 awards to expand support for adult refugees from Burma; offset elders' isolation during COVID; expand training for stopping life-threatening bleeding; and assist asylum seekers with trained medical interpreters for forensic evaluations.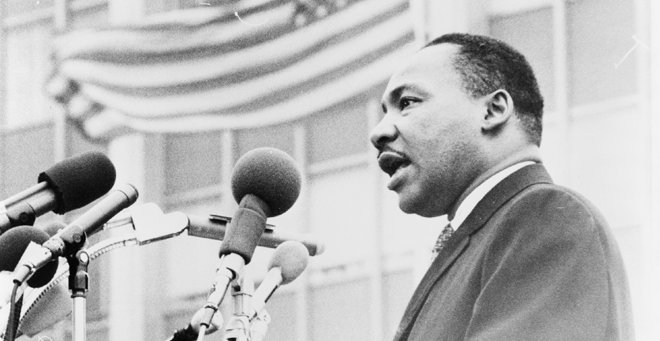 The MLK Semester of Service Student Award program is a community service initiative that enhances health care education for UMMS students as they expand the institution's impact and reach in local neighborhoods. UMMS students will accept awards at an upcoming virtual Martin Luther King Jr. Day observance.
The 2021 MLK Semester of Service Student Award projects are:
Developing an adult program at the Worcester Refuge Assistance Project
Project description: WRAP is an independent nonprofit that supports refugees from Burma who have resettled in the local community. Over the years, UMass Medical School has partnered with WRAP to develop robust children's and youth programs. Now, in response to adults voicing the need for additional support, particularly in English language learning and professional development, a new group started virtually amidst the COVID pandemic that will be developed into a structured program.

Students: Vanessa Avalone, SOM '24; Anushay Mistry, SOM '22; Melanie Kossuth, GSN; Nathan Yingling, SOM '24; Omar Taweh, SOM '24; Pooja Gupta, SOM '21

Community partner: Worcester Refugee Assistance Project (WRAP)
BRAIN: Building Relationships Among our Intergenerational Neighborhood
Project description: Students will be paired with one of 30 isolated elder residents of the Tapestry Memory Unit at Beaumont Rehabilitation to participate in weekly, in-person, volunteer visits at the nursing home. During these sessions, students will build relationships with residents through activities, including assisting with video calls to loved ones, socially distant art activities, games or general conversation, and providing much needed companionship to this vulnerable population.
Students: Darya Herscovici, SOM '24; Muhammet Ozdemir, SOM '24; Saurabh Kumar, SOM '24
Community partner: Beaumont Rehabilitation and Skilled Nursing Centers
Worcester Stops the Bleed
Project description: Stop the Bleed is a nationwide program to "better prepare the public to save lives by raising awareness of basic actions to stop life-threatening bleeding. Though the pandemic has since changed how this training can be delivered, this project will create public service announcements to be broadcast by Worcester local access television to instruct the public on how to approach and stop emergency bleeding. It will further expand access by translating training materials into Spanish.
Students: Emmanuel Budis, SOM '24; Sarah Uhranowsky, SOM '24; Carl Adams, SOM '24; Paramesh Karandikar, SOM '24; Alex Richard, SOM '24; Michael Wang, SOM '23; Sassicaia Schick, SOM '23; Elizaveta Reznichenko, SOM '22; Lucinda Chiu, SOM '21
Community partners: WWCA TV 194, Center for Health Impact, Family Health Center of Worcester, Recreation Worcester, Worcester Refugee Assistance Project, YMCA, St. Anne's Free Clinic
Establishing interpreter services at the Worcester Asylum Clinic
Project description: Greater Worcester area has long been a resettlement location for asylees and refugees, who often require forensic medical evaluations to support their legal cases seeking asylum. The Worcester Asylum Clinic established by UMMS students with the Worcester Family Health Center will address an access gap by integrating into its services a formal service staffed by trained medical interpreters to facilitate accurate evaluations.
Students: Grant Garcia, SOM '24; Kimberly Burke SOM '23; Diana Sibai, SOM '23; Sabahat Rahman, SOM '23, Divya Bhatia, SOM '21; Sabine Shaughnessy, SOM '24; Carly Herbert, MD/PhD program; Aya Abou-Jaoude, SOM '24
Community partner: Worcester Asylum Clinic
Related stories on UMassMed News:
Tribute highlights Martin Luther King Jr.'s 'legacy of love, service, equality and justice'
MLK Semester of Service awardees will address local health and education needs
Remembering Through Service: 31st Annual Tribute to Reverend Dr. Martin Luther King Jr.