Graduate School of Nursing among 2020 top nursing schools in America
In its annual analysis of more than 3,000 nursing schools nationwide, the Nursing Schools Almanac has given the Graduate School of Nursing at UMass Medical School high rankings across four categories. The school ranks second overall in Massachusetts and fourth overall in New England. At the national level, it ranks 23rd among public nursing schools and 41st overall.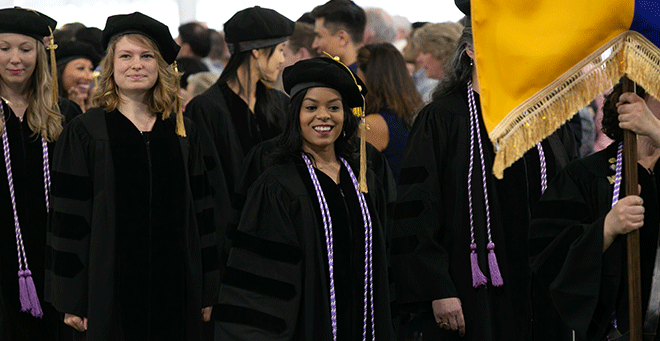 "We are so proud of our faculty and student excellence in care, teaching and service," said Joan Vitello, PhD, dean of the GSN. "Now more than ever with them entering practice on the frontlines of a health crisis, it is gratifying to know that our graduates are competent and well-prepared for the challenges they face."
Nursing Schools Almanac assesses schools on three dimensions: the institution's academic prestige and perceived value; the breadth and depth of nursing programs offered; and student success, particularly on the NCLEX licensure examination. Results of advanced registered nurse practitioner certification tests requiring master's or doctoral level education are also considered.
Quantitative measures for prestige and value include the ability of graduates to repay their student debt in a timely manner; professional designations (e.g., National League for Nursing Center of Excellence); grant funding for nursing research from the National Institutes of Health; and time in operation, particularly at the graduate level.
Established at UMass Medical School in 1986, the Graduate School of Nursing is an interprofessional partner of the integrated academic health sciences center at the state's only public medical school. It exclusively grants Doctor of Nursing Practice and PhD in Nursing degrees. It also offers several post-master's certificates for advanced practice nursing specialties including online and hybrid programs.
See the full rankings here.
Related stories on UMassMed News:
Nursing Schools Almanac ranks Graduate School of Nursing among top
Graduate School of Nursing ranked among top nursing schools nationwide