Page Menu
Appointment Information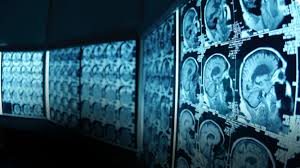 New appointments are scheduled by the Neurology Call Center at (508) 793-6555.
University of Massachusetts Medical Center
55 Lake Avenue North
Worcester, MA 01655
The initial evaluation of new patients typically requires about 90 minutes with the neurologist. Subsequent visits are 25 to 40 minutes with the neurologist or nurse practitioner. If you are a new patient, please bring results from previous neurologic testing or examinations including copies of MRIs and all related doctors' notes. It is helpful to prepare your own written history of symptoms and make a list of questions to be discussed so that we can best meet your needs.
New and existing patients should arrive 30 minutes prior to the scheduled appointment, allowing time for basic neurologic testing before you meet with the physician or nurse practitioner. At each visit you will perform a timed walking test, a timed test of hand coordination, and a brief cognition test. These tests help us to monitor your neurologic status.
Parking is available for an hourly fee in the patient/visitor parking lot on South Road. Valet parking and handicapped parking are available for a flat fee in two locations: Remillard Family Pavilion (main entrance) - 6 am to 6:30 pm Emergency Department - open 24/7 Call 800-599-8916 for questions regarding valet parking.