Page Menu
About UMass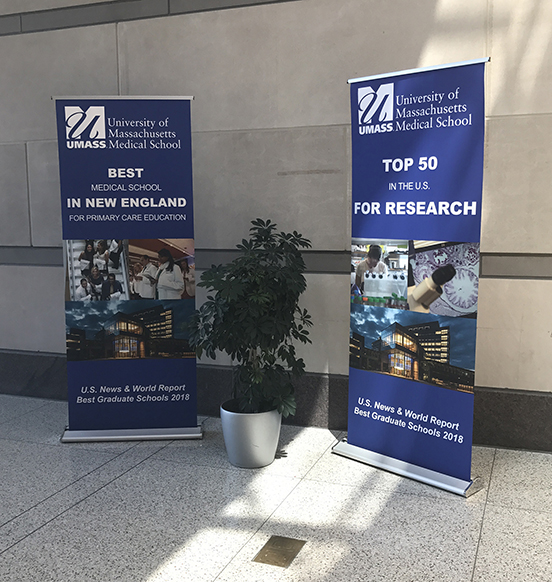 The UMass Chan Medical School, the state's first and only public academic health sciences center, focuses on enhancing the health and well-being of the people of the commonwealth and the world through pioneering innovations in education, research and health care delivery. UMass Chan is one of the fastest-growing research institutions in the country! We educate physicians, scientists and advanced practice nurses to heal, discover, teach and care, with compassion. UMMS is a world-class institution that is consistently ranked as one of the leading medical schools in the nation for primary care education by U.S. News & World Report. The institution ranks near the top among public medical schools in the Northeast in the amount of funding awarded by the National Institutes of Health (NIH).
ForHealth Consulting and MassBiologics are business units of UMass Chan that help provide services and programs to meet the needs of the public.

ForHealth Consulting is the health care consulting arm of UMass Chan Medical School. ForHealth Consulting provides a wide range of care management and consulting services to government agencies, nonprofits, and health care organizations, helping them meet today's health care challenge. ForHealth Consulting is dedicated to improving health care for people in need – while also controlling costs and maximizing revenue for our clients and performing cutting edge research that impacts health policy.

MassBiologics (MBL) is a business unit of UMass Chan and the only non-profit, FDA-licensed manufacturer of vaccines in the United States. MBL discovers and develops products that significantly improve public health and create medicine for better lives around the world. MBL improves public health through applied research, development and production of biologic products, including vaccines, plasma derivatives and monoclonal antibodies.