Peter Lee defends his thesis
Date Posted: Thursday, July 26, 2018
Congrats to Peter on successfully defending his thesis! Peter is a UMass Chan Medical School MD/PhD candidate. He conducted research in the Guertin Lab about the role of mTORC1 in adipose tissue.
He was the recipient of an NIH MD/PhD Fellowship Award in 2015, intended to enhance the integrated research and clinical training of promising predoctoral students, who are matriculated in a combined MD/PhD or other dual-doctoral degree training program, and who intend careers as physician-scientists.
Peter has returned to medical school to finish his rotations.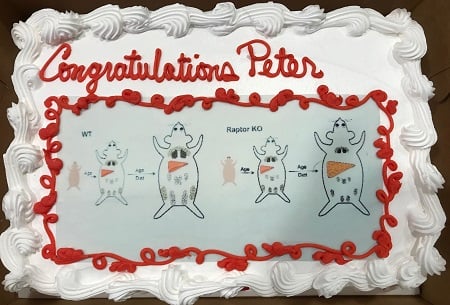 Best of luck, we will miss you!