Page Menu
MD Program
The UMass Chan Medical School's MD program pledges to provide students with a comprehensive and personally rewarding medical education. We aim to prepare our graduates to be caring, competent, and productive physicians serving a diversity of patients and communities. Whether a student plans to practice in primary care or pursue subspecialty training, the four-year educational program at UMass Chan is designed to develop the foundational competencies required of all physicians.
Our curriculum emphasizes early patient care exposure from the first weeks of medical school to help students develop strong clinical skills in communication, clinical problem solving and professionalism. Students are encouraged to engage in student activism, service and advocacy within the community. Our courses and clerkships are continuously reviewed to keep pace with the rapidly changing science of medicine, the evolving standards of professional medical practice, and state-of-the-art educational methods necessary for teaching and learning in the technological age.
How To Apply
Find information on how to apply, academic requirements, application timeline and more.
Explore Vista, a new curriculum created to promote curiosity and inquiry, empower learners, and enable future physician leaders to equitably and expertly care for diverse patient populations.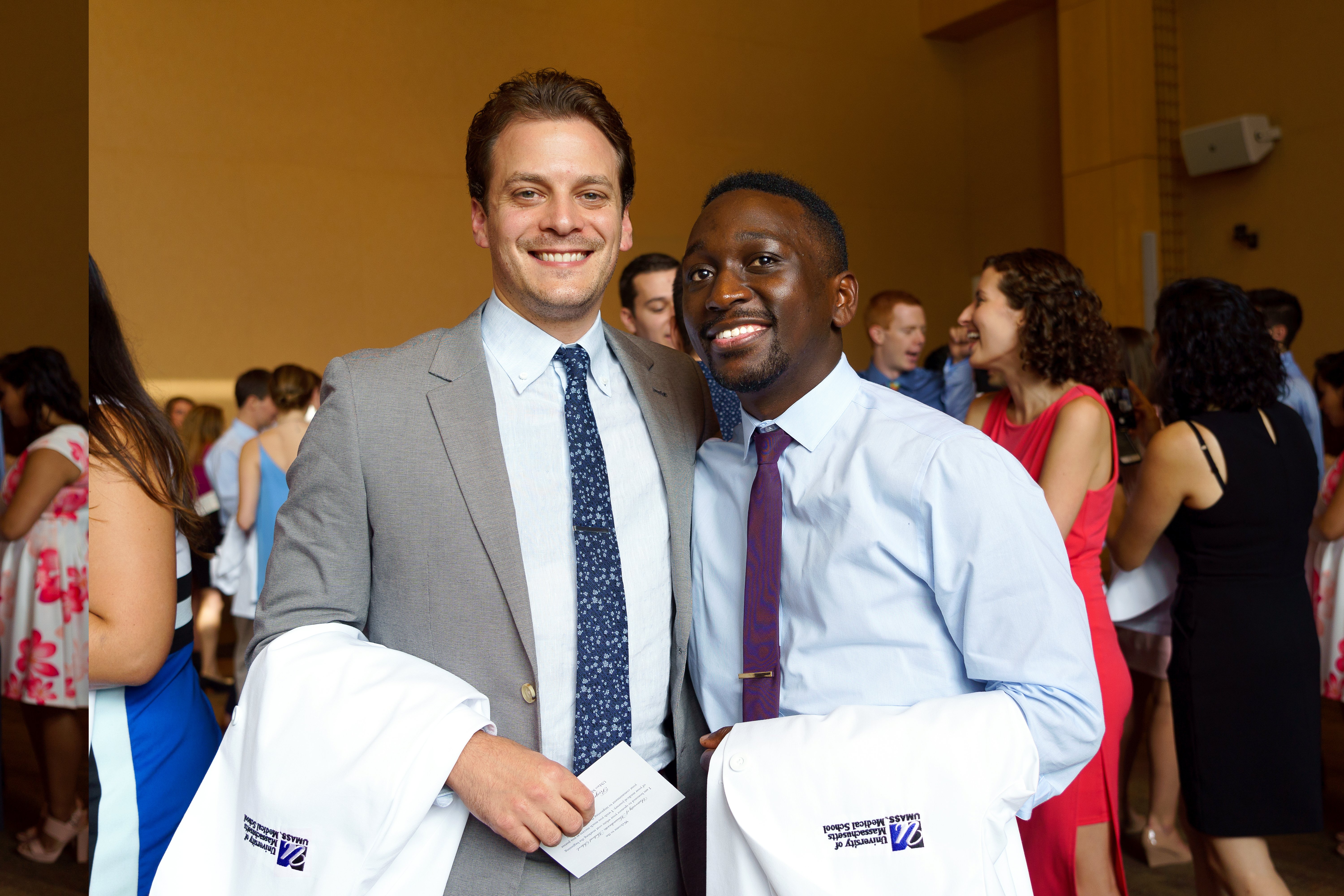 Our MD program is consistently recognized for excellence in primary care training by U.S. News & World Report. Our expanding campus, with state-of-the-art training facilities and a nationally recognized hospital, provides our students with a rich environment in which to develop their skills. With our outstanding clinical training and exceptional research opportunities, graduates are prepared for a diverse range of career paths in the evolving field of medicine.
Only Public Medical School in Massachusetts
The UMass Chan's educational mission is enhanced by over 53 accredited residency programs; cooperative degree programs with area colleges and universities; diverse community-based education programs across the state of Massachusetts; outstanding achievements in basic and clinical research; and our ForHealth Consulting initiatives. As the commonwealth's only public medical school, UMass Chan places an emphasis on partnerships with the community. Our students are actively engaged in serving the needs of the Massachusetts patient population.