Page Menu
Meet Recent Graduates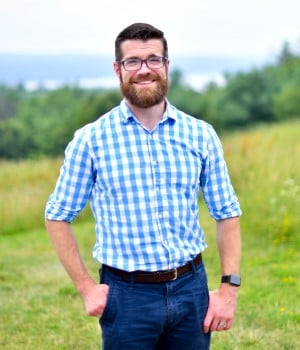 Ed Bender
Class of 2020
What am I doing now?
I am the new director of collaborative care for outpatient pediatrics at Maine Medical Partners in the greater Portland, Maine area. This is a novel position in a multisite pediatric group that aims to translate successful work done in a limited pilot at one site to five outpatient clinics.
My work involves caring for families, directly (through visits) and indirectly (through consultation and chart review with PCPs), education (to medical students and residents (pediatric and psychiatry), as well as providers), and administrative work (helping to further develop and implement a collaborative care model within this multisite group, addressing needs and concerns of the various stakeholders involved (from admin, to provider, to ancillary staff, to patient/family), and working within the various systems of care to improve communication and resource access for families in need.
I also work within the child psychiatry department weekly in their outpatient clinic, providing outpatient care to youth and families, and will eventually be involved in supervision of psychiatry residents and fellows working in the training clinic. Outside of work, my family and I are settling into a 200 year old farm house outside of Portland, and adjusting to the different way of life that comes from living in Maine.
How did UMass help in my transition to becoming an attending?
As I prepared to complete training, I was concerned that becoming an attending would be as nerve wracking as becoming an intern, given the nature of the significant transition. However, I have found this transition to be one defined by confidence in my skills as a provider, and I know that UMass contributed to this.
My time at UMass, in both adult psychiatry residency and child and adolescent psychiatry fellowship, was defined by the strength of the training received. Especially in fellowship, its consideration of the many facets contributing to a youth's presenting concerns, and attention to the many elements involved in treatment (pharmacology, therapy, family support and systems of care), provided a rich training that not only prepared me for practice, but also my current role assisting others of varied backgrounds. In addition, program support of personal interests in policy and advocacy allowed me opportunities to pursue training opportunities in DC, and within AACAP, preparing me for the leadership roles I hold now. I further benefited from the program's prioritization of academics, and the attention to becoming a better teacher, whether through support of education to residents and medical students, or via the teaching seminars offered throughout training, and I feel more comfortable as an educator as a result.
What made UMass special?
You might have noticed I hold UMass in high regard for its support of academics, and the strength of the training in general. However, this misses the best part of UMass, which were the people I worked with. My colleagues, attendings, and the varied support staff I worked with, made my time unique, and offered a richness that enhanced my training, and connected me with people I would consider not just colleagues, but friends.
What made life in Central MA/Worcester special, and what was my favorite memory or place?
When my family moved to Central MA, I did not expect I would come to love living in the area as much as I did. However, the area is truly unique in what it offers in terms of entertainment, access to nature (whether forests or oceans), food, culture, and opportunity. It is a unique place that is far enough from the pace of Boston or Providence to feel a bit more relaxed, but close enough to both to access everything they offer easily. Further, its location allowed me to easily travel to DC and conferences, and my family to travel internationally with ease. More personally, the care provided through UMass was priceless to my family when my younger son needed care in the NICU, and the somewhat easier pace of life in Central, MA, provided further relief in a difficult time.
It's difficult to pick just one memory or place. I loved the unique character each town had between where we lived, in Milford, and Worcester, and how that improved my commute, and also how Worcester itself had such a variety in its neighborhoods, and unique gems within each if you sought them out. I would be remiss to not mention again the amazing culinary opportunities afforded by the area, not the least of which include the craft beer and cider companies in the area, which are amongst some of the best in the country. Speaking of bests, the education available in Central, MA, was a strong positive for my young family.
My favorite memory of being with other trainees?
Again, too many to list. I felt like my colleagues were more than coworkers, they were friends, and weekly didactics almost felt like meeting up with (welcomed) distant family on a holiday. One memory that stands out was how quickly I felt connected with my colleagues during my intern orientation - before the first day was through, I felt as if I had known these individuals for years, and that someone must have known what they were doing when they brought us together, because we seemed to gel so well. It really helped assuage the worries I had as an incoming intern, and, along with the generous support from more senior residents and fellows, helped me feel like I was part of a community that supported me. This community continued throughout my training, and continues today, as graduates remain in touch with one another about personal and professional matters via a alumni whatsapp group.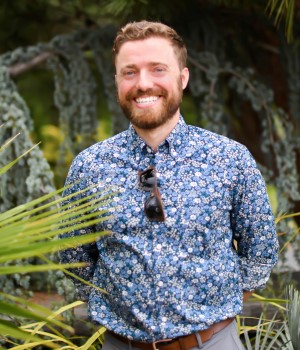 Matt Brown
Class of 2020
What am I doing now?
I currently work as the Associate Medical Director of Psychiatry at Family Health Center of Worcester, one of the two federally qualified health centers in Worcester, MA. My major role is implementing and further developing the integrated/collaborative care model within the health center with associated direct and indirect clinical care.
How did UMass help in my transition to becoming an attending?
My training at UMass both in the adult and child psychiatry programs helped immensely in making the transition to an attending as I got great exposure to multiple different delivery types of integrated care. I feel both programs provide wonderful exposure to patient presentations while always emphasizing evidence based treatment options. I found the training we received in solution focused therapy from Dr. Anne Lutz during fellowship to be an invaluable skill I continue to develop in approaching patients and their families.
A few of the greatest benefits of UMass from my experience is that the attendings I worked with were always very approachable, trainee feedback was always valued, and trainee well-being was important to both the adult program and child fellowship. I always felt like my voice was heard and valued as a trainee.
What made life in Central MA/Worcester special, and what was my favorite memory or place?
In terms of the central MA area, my wife and I quickly learned that it has much to offer for those not wanting a busy, traffic infested urban life while having access to all of the wonderful things an urban environment has to offer. With the current building of the Woo Sox stadium mostly completed, I am excited about even greater improvements being made to the city of Worcester in the coming years. We were pleasantly surprised to find that the food and art scene readily met our needs and hopes. We developed our enthusiasm about the upcoming ski season every year by attending the Warren Miller Film Tour each year we have been in Worcester at the Hanover Theatre.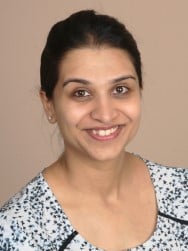 Isha Jalnapurkar
Class of 2019
What am I doing now?
I am an attending psychiatrist at the Center for Autism and Neurodevelopmental Disorders (CANDO) at UMass where I work with children, young adults and their families with autism and other neurodevelopmental disorders who have complex psychiatric needs. I am part of a state-wide crisis response team through the Massachusetts Child Psychiatry Access Project (MCPAP) for children and adolescents with autism and intellectual disability (MCPAP ASD ID).
I am also the assistant director for the medical student psychiatry curriculum and am involved in research at the Eunice Kennedy Shriver Center focused on social emotional challenges and familial stress in children with ASD.
How did UMass help in my transition to becoming an attending?
My transition to an attending has been a wonderfully smooth one! In addition to frequent conversations with my mentors and attendings throughout my fellowship and during the transition, the training that I received was well-rounded, comprehensive, and helped me feel confident in my ability to provide care to the children and families we work with.
A large part of me choosing to stay at UMass after completion of my training had to do with the support I received from the faculty, my research and clinical mentors, and the diverse clinical populations and rotation sites we were exposed to. The training also allowed for exploration and pursuit of my specific clinical and research areas of interest with access to mentors with expertise in the area, thus setting the platform for the work I am doing currently.
What made UMass special?
UMass is the perfect combination of academia with focus on research and education as well as community psychiatry integrating pharmaco- and psychotherapeutic care with innovative systems of care models. Despite this varied and rich training experience, the most special part of my UMass experience has been the relationships that I developed with the people here - my colleagues, mentors and attendings and staff I worked with, who I continue to seek out to this day.
What made life in Central MA/Worcester special, and what was my favorite memory or place?
My move to Central Mass was fueled by my spouse already being in the area...but the decision to stay on after my training was largely due to the geographic, cultural, and social diversity of the region. My family and I enjoy the time we spend outdoors, whether in the mountains or by the water, accessibility to multiple major airports for our travels, and the culinary delights in the many Worcester restaurants we frequent. Again, life in Central Mass has been made more special by the relationships and the people here. As someone who has lived in multiple cities over the years, this is a place I was happy to settle down into, to set roots in and to call home.
My favorite memory of being with other trainees?
It's hard to pick one memory with some of the kindest, supportive, smartest, and fun people that I have been fortunate to work with! We truly enjoyed the time that we would spend together during our didactics, clinics, and outside of work, sought each other out when we needed support, or to celebrate our successes (both personal and professional). Even though some of us are no longer in the same area, we continue to stay just as connected and I know that these are friends I can always count on.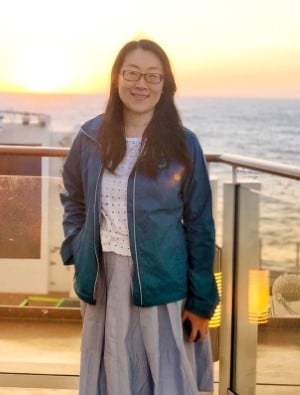 Xuejing Li
Class of 2019
What am I doing now?
Since my graduation from UMass child psychiatry fellowship program, I have been working as an attending child psychiatrist at the Wetzel Center, YouInc, an Intensive Community Based Acute Treatment/Community Based Acute Treatment program in Worcester, MA. I collaborate with a multidisciplinary team to provide inpatient level psychiatric care to children and adolescents going through mental health crises. I also enjoy teaching and supervising medical students, residents and CAP fellows who rotate at the Wetzel Center.
For over a year, I have provided outpatient telepsychiatry service to the patients from Southbridge clinic. My technical and clinical experience of telemedicine had facilitated the agency's transition to teleservice in a more quick and smooth manner when the COVID-19 pandemic hit.
Since this summer, I have launched the Bridge Clinic project, funded by the Community Mental Health Center Behavioral Health Recruitment grant. The Bridge Clinic is an outpatient based clinic that bridges the gap between acute short-term residential placement and outpatient care. The goals of this project are 1) to improve access to psychiatric services; 2) to decrease the rate of re-admission of patients during the high risk post-acute episode period; and 3) to provide short term psychiatric consultation for primary care physicians.
How did UMass help in my transition to becoming an attending?
As a child psychiatry fellow who was transferred from an out-of-state program, UMass CAP fellowship had supported me the adjustment not only to the field of child psychiatry, but to the services, regulation and legislation that are unique to Massachusetts.
What I found very useful is the transition to practice talks that are implemented in the didactic sessions throughout the two years' training. The fellows who have previously graduated are invited to come back and share their own job hunting, changing, and decision making stories. In fact, I found that the unsuccessful early career stories are the most valuable experience, and really appreciated the bond and connection that the program earns from their graduates.
What made UMass special?
People!
What made life in Central MA/Worcester special, and what was my favorite memory or place?
I always want to live in the suburban area, not a big city. I never missed the two hours daily commute when I lived in the city. At the same time, I can easily get to Boston to watch a show or eat at my favorite restaurant.
There are many trails for hiking and biking with my family. I learned how to ski after moved to Central MA.
My favorite memory of being with other trainees?
The lunch after weekly didactic was kind of like a routine for us to meet and check in with each other. We also enjoyed the outpatient clinic afternoons, which was the time when we could see each other in person, as for the rest of the time we all rotated on very different schedules. We still keep close contact in Whatsapp group after graduation.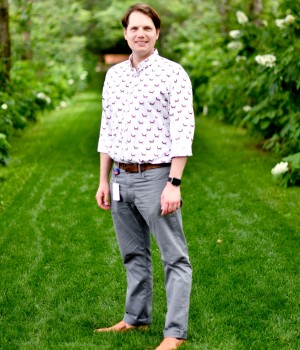 Colin Whitworth
Class of 2021
Undergraduate: Saint Anselm College – Psychology 2006, University of New Hampshire – zoology 2011
Medical School: University of New England College of Osteopathic Medicine
Academic Interests: Behavioral therapies, child psychiatry, emergency mental health
Hobbies: Photography, particularly wildlife and astrophotography. I enjoy spending time in nature where ever and whenever possible. I enjoy gardening and cooking as well. I love going out to eat with friends.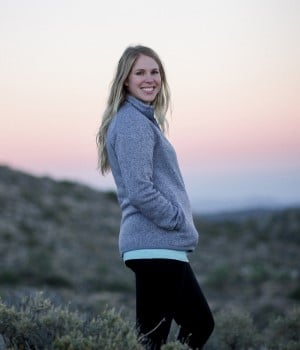 Caitlin Wilds
Class of 2021

Undergrad: University of Texas at Austin
Medical School: Texas A&M University College of Medicine
Academic Interests: Treating transitional age youth, the neurobiological effects of childhood trauma, consultation psychiatry, teaching.
Hobbies: Renovating my 100-year-old house, photography, being a dog mom to two amazing pups, exploring breweries, traveling and creating travel guides that border on OCPD, collecting art, binging any version of the Bachelor and Marie Kondo.