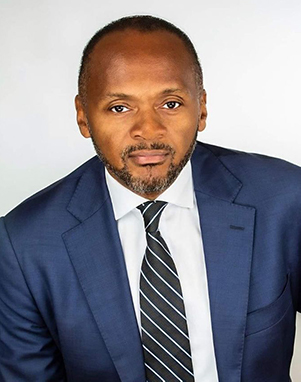 The UMass Chan Medical School community will gather virtually for its 35th annual tribute in honor of the life and legacy of the Rev. Dr. Martin Luther King Jr. on Wednesday, Jan. 25, at noon.
President and CEO of the Massachusetts League of Community Health Centers Michael Curry, JD, will serve as keynote speaker.
Curry, who was named Bostonian of the Year in 2021 by the Boston Globe and Boston Magazine, has more than 25 years of experience in civil rights advocacy, health reform and health equity. During the COVID-19 pandemic, Curry was appointed by the Massachusetts Senate to the Health Equity Task Force, which he co-chaired to address the health disparities magnified by COVID-19. He was also appointed by Gov. Baker to the COVID-19 Vaccine Working Group and served on the Department of Public Health's Health Equity Advisory Group, the City of Boston's Health Inequity Task Force, and the City of Brockton's Social Justice Task Force.
Last year, Curry raised more than $6.5 million dollars to launch the nation's first Institute for Health Equity Research, Evaluation and Policy at a state primary care association. The institute will focus on participatory and emancipatory research and evaluation at community health centers, building a pipeline of diverse researchers and evaluators grounded in community health. He also co-led an effort to organize Black and Latinx leaders in health care in Massachusetts to launch the Health Equity Compact aimed at eliminating health disparities through an omnibus health equity reform proposal.
Curry's work reflects the spirit of Dr. King who, toward the end of his life expanded the civil rights movement to include issues pertaining to economic rights to which health care is inextricably bound.
The Martin Luther King Jr. gathering brings the community together to share the legacy of King by highlighting the importance of service. The Chancellor's Award for Advancing Institutional Excellence in Diversity and Inclusion and the MLK Semester of Service Student Awards will be presented. The UMass Chan community is invited to attend the event by registering here.