Leverett Wing discusses history of anti-Asian racism in U.S. at Asian American and Pacific Islander Heritage Month forum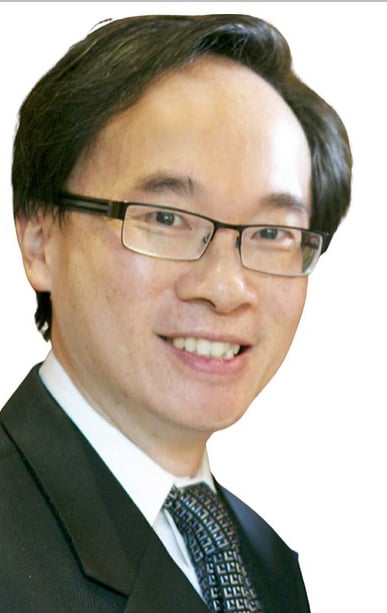 Leverett Wing, president and CEO of the Commonwealth Seminar, shared personal and historical narratives of anti-Asian racism in the United States during a UMass Chan Medical School forum recognizing Asian American and Pacific Islander Heritage Month on Wednesday, May 11.
"The idea of Asian Americans as perpetual foreigners who never truly belong started before the Chinese Exclusion Act," Wing said.
He said that many deaths of Asian railroad workers occurred due to intentional malpractice by supervisors who oversaw the construction of the transcontinental railroad.
Wing noted that as those jobs ended, the need to pursue more work drove Asians to the West Coast to partake in the gold rush where they were met with more hostility and fear mongering.
"Scapegoating and faulting economic issues such as job loss on Asians became a way to vilify them," Wing said.
In comparing history to present day, Wing noted that the organization Stop AAPI Hate has recorded 11,000 crimes against Asians between March 2020 and December 2021—during the COVID-19 pandemic.
He said the model minority myth contributes to the dismissal of issues of inequity in the Asian community.
"It is a term rooted in schism and used to prevent collaboration between Asian Americans and other ethnic groups," he said. "The myth has also left the Asian American and Pacific Islander community absent from narratives when it comes to poverty and hunger. It mutes problems and ignores inequities within the Asian community."
Wing attributed the increase in hate crimes and lack of attention to inequity to the rising mental health issues in the Asian community. But there has been little data collected on this population by ethnicity to help address the problem. He also shared a troubling statistic—that more than one-half of Asian Americans with diabetes go undiagnosed. He called for equity through access.
"The norm should be that people have access to the political world, to health care and to mental health resources," he said.
Wing encouraged collaboration for capacity building.
"Sharing our stories creates empathy, understanding the ability for us to be antiracist," he said.
The event was organized by Commonwealth Medicine, the public service consulting and operations division of UMass Chan, and the Diversity and Inclusion Office.
Related UMass Chan news stories:
Asian Women for Health founder shares mission with UMass Chan group
Women in STEM panel examines challenges in field of science