UMass Chan Medical School MD/PhD student Zach Dyer is serving as a student trustee on the University of Massachusetts Board of Trustees and is focused on diversity, equity and inclusion.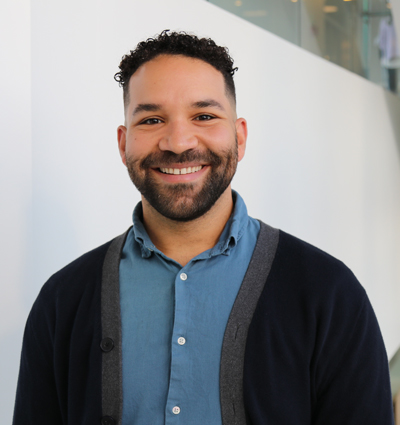 "I saw the trustee role was a great opportunity to be able to have more conversations about diversifying the student body and faculty across all three schools at UMass Chan and how to create a supportive learning environment for students of color on campus," Dyer said.
Dyer, who has a bachelor's degree in creative writing from Columbia and a Master of Public Health from Boston University, has been involved in campus affairs since he began at UMass Chan in 2017. He serves as president of the UMass Chan chapter of the student organization White Coats for Black Lives.
He is studying clinical and population health and is interested in improving social determinants of health and reducing health disparities through high-level systems change including health care payment reform and innovative risk adjustment modeling.
Dyer, a Worcester native, worked for the Worcester Division of Public Health for five years, most recently as deputy director of public health, prior to enrolling at UMass Chan.
"The community perspective is really important to me," Dyer said. He believes there is "a more thoughtful and strategic way that really matches the needs and desires of the community with the energy and passion that students bring to a lot of different issues."
Dyer said he knew he wanted to be a doctor from around age 12, after he observed the role of doctors in a hospital when his younger brother was born.
"I think I was obsessed with the show 'ER' at that point and just loved the idea of service through medicine and the incredible role that caregivers play in people's lives," Dyer said.
His role on the Board of Trustees will bring the thoughts, concerns and ideas of UMass Chan students to the administration to help build a strong support system for students and future health care professionals, he said.