Page Menu
Chancellor Collins thanks donors for a record-breaking fundraising year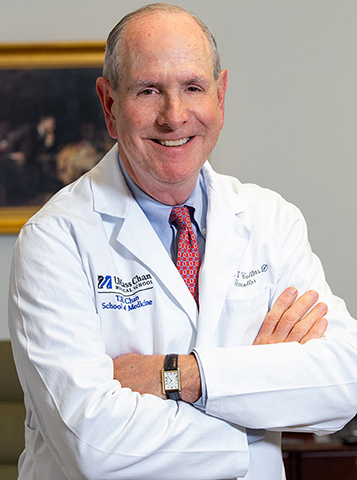 Together, we made history.
UMass Chan Medical School raised a record $222.6 million from our community of supporters in the fiscal year ending June 30, 2022. This represents the largest fundraising total in the history of UMass Chan and one of the largest totals ever achieved by a public medical school. At UMass Chan, philanthropy is a key driver of growth and innovation, helping us to support a diverse and exceptionally talented student body and attract world-class and cutting-edge faculty.
A transformational $175 million gift from The Morningside Foundation served as the capstone of a record-breaking year. This incredible commitment to our endowment will empower us to do so much more, in more places, and for more people. Moreover, the profound demonstration of support and confidence made by The Morningside Foundation and the Chan family has elevated and illuminated our institutional brand, thereby attracting new sources of philanthropy and faculty recruits the world over.
In the 2022 fiscal year, eight donations of $1 million or more were made to UMass Chan. Included therein was a $15 million gift from UMass alumni and UMass Chan honorary degree recipients Dan and Diane Riccio for neuroscience research and $5 million from UMass alumni Donna and Robert Manning to establish five new endowed chairs, bringing the total number of endowed chairs to 63. Meanwhile, a record-setting 21 new scholarships will bring much-needed financial support to our diverse student body. These most generous gifts dramatically strengthen our ability to educate more learners and change the course of the history of disease.
We are the commonwealth's first and only public medical school, firmly rooted in Central Massachusetts and firmly committed to making a sustained impact in our local communities and well beyond. Many of you have strong ties to the greater Worcester area as alumni, residents and business owners and, like us, you are keenly interested in and supportive of our region's growth and vitality. Bolstered by philanthropic investments, UMass Chan is well positioned to drive and anchor the area's burgeoning life and health sciences sector, which is foundational to the region's broader economic development and revitalization.
I am humbled and gratified by this year's fundraising success not only because it is an endorsement of our extraordinary students and expert faculty but also because it holds the promise of healing more people—in the commonwealth and beyond. As we emerge resilient from the COVID-19 pandemic, we forge ahead in our work to be a leading-edge medical school of the future.
Thank you for your partnership. Together, we are defining a new and ambitious future for UMass Chan Medical School.
With much appreciation,
Michael F. Collins, MD, FACP
Senior Vice President for the Health Sciences, University of Massachusetts
Chancellor, UMass Chan Medical School