Page Menu
Illuminating Biological Processes With Chemistry
---
The Lab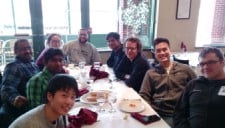 Work in our lab uses optical imaging to study live cells and organisms. Our multi-disciplinary approach brings together the areas of synthetic organic chemistry, molecular biology, biochemistry, and cell biology, with translation into mouse models of disease.

Meet the Lab
Research Focus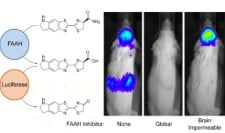 The current focus of the lab is on the study of bioluminescence and its use to probe biological processes. Our interests range from basic research into the molecular basis for the light-emitting chemistry to its practical application to report on gene expression and enzymatic activity in mouse models of disease.
Firefly bioluminescence occurs when the enzyme firefly luciferase catalyzes the oxidation of its natural substrate, D-luciferin. Oxidation of this substrate forms an excited-state molecule that is the source of the emitted photon. This bioluminescent reaction is widely used as a sensitive reporter for biological assays. Nonetheless, the properties of luciferase are inherently limited by the ability of the luciferin substrate to access the luciferase, and by its photophysical properties (such as emission wavelength). Work in our lab ranges from curiosity-driven basic science questions (e.g., what are the key molecular features necessary for bioluminescence?) to the directed development and optimization of luciferases and luciferins for bioluminescence imaging in mice using adeno-associated virus (AAV) to deliver designer luciferase-based reporters to specific tissues.
Read More
Publications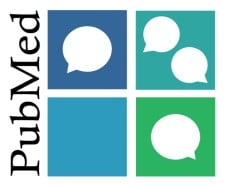 All Publications
Follow our research, stay in touch – join the lab!
---