Page Menu
Scholarships
Creating a scholarship offers donors an opportunity to make a difference in a student's life and education today, and in the lives of those who will one day be served by that student. It offers you an investment in the future.
A scholarship can transform the life of a student aspiring to make a difference in the world through medicine.
Building a scholarship endowment at UMass Chan Medical School is a priority, because it ensures that a steady source of funds will be available to meet the needs of future generations. A dedicated scholarship endowment has the power to:
reduce the significant financial burden of medical education for our students,
sustain an economically diverse and academically talented student body, and
enhance the financial accessibility of UMass Chan to prospective students in relation to peer institutions with stronger scholarship packages.
An endowed scholarship means that your fund is established in perpetuity. Your gift remains intact and will be invested. Each year, a portion of the interest earned on your investment is awarded as scholarship support.
$25,000 is the minimum gift to create an endowed scholarship
The first award will be made after one year of investment earnings
Alumni celebrating reunion may support their reunion class' endowed scholarship
---
2023 Scholarship Celebration
We look forward to honoring donor support and student achievement at an invite-only Scholarship Celebration on Nov. 1 at UMass Chan Medical School.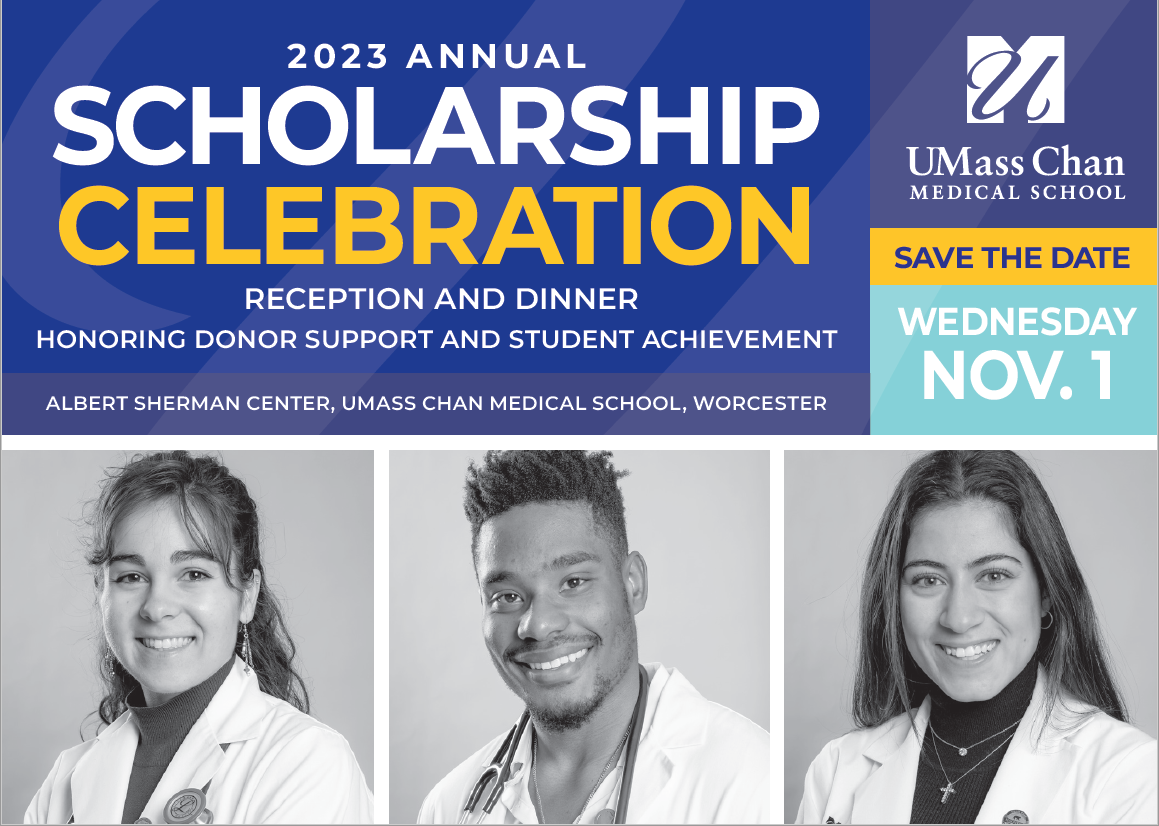 For more information, please contact: