Page Menu
Director's Welcome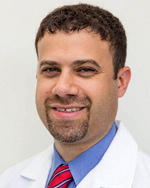 Welcome to the University of Massachusetts Anesthesiology Critical Care Medicine (ACCM) fellowship website. Accredited since 1989, our program has graduates practicing nationwide in private practice, community and academic settings. UMass Memorial Healthcare has a very active, multidisciplinary, critical care community and as a result, our fellows have the opportunity to interact with critical care providers trained in anesthesiology, surgical, neurology, cardiology and pulmonary critical care to provide a well-rounded training experience. In addition to exposure to multiple critical care disciplines, we are a program that prides itself in its flexibility for the modern learner. We have six weeks of elective rotations to allow fellows to pursue nearly any area of interest.
The Critical Care Committee (CCC) oversees patient care across the full continuum of critically ill patients at all main and affiliated hospitals. UMMC has one of the most advanced telemedicine networks (eICU) in the country, linking over a dozen hospitals to a centralized command control center. Our fellows have the unique opportunity to interact with the eICU frequently, and they also have the opportunity to work with our critical care attending staff in the eICU control center.
This website contains information about the UMass ACCM fellowship, its history, the program faculty, curriculum, and other information important to future applicants. Please take time to explore the website and learn about our program and what we have to offer. Please don't hesitate to reach out to me, or our program coordinator, should you have any questions.
-Dr. Masilo Grant, Anesthesiology Critical Care Medicine Fellowship Program Director
Email: masilo.grant@umassmemorial.org
Anesthesiology Critical Care Medicine Fellowship
Department of Anesthesiology & Perioperative Medicine
UMass Memorial Medical Center
55 Lake Avenue North
Worcester, MA 01655
Phone: 508-856-3821
Fax: 508-856-5911
Myles Asensoh
Email: myles.asensoh@umassmed.edu
Fellowship & Clerkship Coordinator