Page Menu
Bednarz Global Scholars Program
The Bednarz Global Scholars Program in Surgery at the
University of Massachusetts Medical School
The Bednarz Global Scholars Program in Surgery is a unique opportunity for residents to partake in the surgical care of patients internationally. In 2016, the Department of Surgery established the Global Scholars Program.
The Bednarz Endowment and Lectureship has been established in honor of the memory of Major Brian Bednarz, MD. In only a short time upon arrival to Worcester, Dr. Bednarz became an integral member of the community. As an Attending Surgeon, he earned the respect and admiration of his colleagues both for his surgical skill and for his warm heartedness. This program, established in his name, is an opportunity to continue surgical education with a focus on the humanistic factors that form, define, and improve our approach in caring for our patients, colleagues, and communities.
The program is designed to choose a postgraduate year (PGY) 3 and 4 resident to attend one of two organized trips. Each year, a pair of two residents will have the opportunity to attend the Haiti trip; another pair of two residents will be able to attend the Honduras trip. These one week experiences are financially supported by the Department of Surgery with the generous support of the Bednarz family endowment. The two experiences offered, are distinctly different.
Before traveling to Haiti or Honduras, residents learn to help coordinate the medical teams, mobilize resources, and organize supplies for the trip. There are ample opportunities to develop educational curriculum and outreach to Haiti or Honduras. During this preparation time, the residents define their vision for the mission and incorporate the values of Humanism, Philanthropy, Sustainability of Care, Service, and Education. We hope this experience will help residents recognize the impact on their careers and lives.
Haiti: Hope in the Midst of Trial
(In Haitian Creole: Espere nan mitan an nan tras)
Formerly: Limbe, Haiti
New Site: Port-au-Prince, Haiti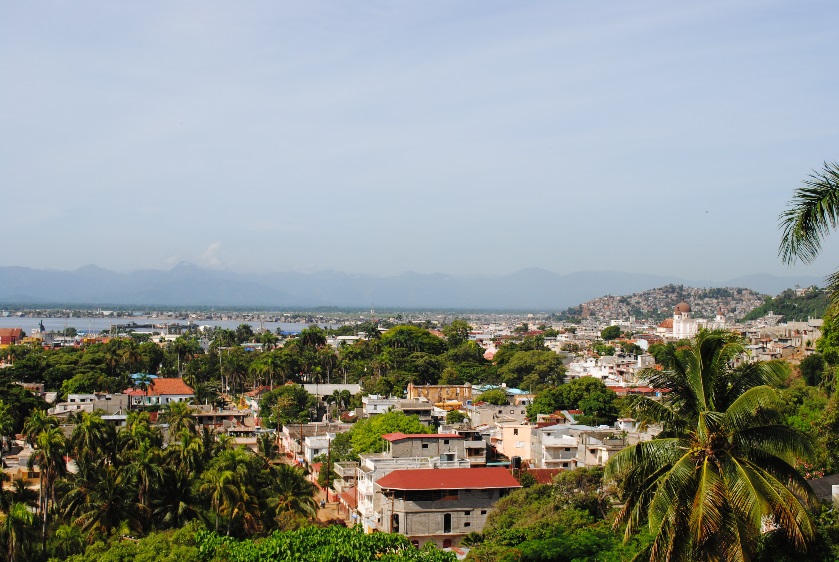 This opportunity is led by Dr. Nora Fullington. For over 20 years, Dr. Lambert has been visiting L'Hopital Bon Samaritain (HBS) which was founded in 1953 as a small, grass roots, Christian outpatient clinic and grew under the direction of the late William H. Hodges, MD to become one of Haiti's principal health centers. With this hope, dedication, and service she was a part of and witnessed, Dr. Lambert was inspired to attend medical school and become a surgeon. She and Dr. Fullington now lead a multi-disciplinary team including surgeons, anesthesiologists, operating room nurses, surgical and anesthesia residents, medical and pre-medical students in this inspiring and humanistic experience that has given way to many more bright students attending medical school.
Dr. Fullington has teamed up with Team Broken Earth to expand the program with the same focus and passion at a new site in Port-au-Prince, Haiti.
This week-long trip also begins with triaging and scheduling for the operating rooms. This trip consists of providing care and reassurance to many of the patients especially during triage. People will travel long distances from many towns over to be triaged. The people of Haiti are a resilient and strong people who despite the trials they have faced continue to see hope within themselves and one another which is an amazing strength to witness as visitors.
Rescue Mission Roatan

Roatan, Honduras
This opportunity is led by Dr. Ulises Torres, UMass Trauma Surgeon and Critical Care Specialist. Dr. Torres has been successfully running Rescue Mission Roatan since 2011 where he takes a multi-disciplinary team consisting of surgeons, anesthesiologists, CRNAs, operating room nurses, ICU nurses, medical students, and a paramedic from UMass. This team visits Hospital Roatan, a public hospital which is served by eleven physicians and is the only 24-hour emergency center on the surrounding islands.
The week-long mission begins with triaging and scheduling the operations for the rest of the week. There are 2 operating rooms with limited equipment which over the years have been continuously contributed to by Dr. Torres' teams to help the sustainability and care that the surgeon at Hospital Roatan can provide to the patients. It is with this help that they have doubled the hospital's operating capacity.
Other activities and educational experiences include teaching ATLS and other simulations for hospital staff, providing postoperative care, and coordinating and overseeing small group exercises. The experience of Rescue Mission Roatan leaves a long-lasting impression on the team of the determination and strength of the Honduran people as well as teaching them the effort and organization that goes into leading and participating in a mission like this that offers such great rewards.