Page Menu
Young Adult Advisory Board
Our Purpose
The Youth Advisory Board (YAB) is a virtual board comprised of around 10 young adults between the ages of 18-30 years old with serious mental health conditions from all around the United States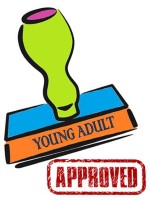 The YAB members join together virtually once a month to provide feedback on research related projects and products
The members of the board used their lived mental health experience to help us tailor our research projects and products to become more 'youth friendly' and provide feedback surrounding language, content, and clarity.
JOIN THE YOUTH ADVISORY BOARD
Are you passionate about improving the lives of young adults?
Do you want your voice to be heard to shape the future of young adult mental health research and services?
Become a member
Great Resume/Experience Builder
Influence National Research
$30/Hour Compensation
Must be 18 to 30 years of age with a self-identified mental health condition
The Transitions to Adulthood Center for Research has research and knowledge-sharing projects that aim to support young adults like you in your goals towards education and work.
The YAB is currently recruiting new members to join the board. If you are a young adult who is interested in joining, please see our flyer for more information.
Please send a resume and cover letter on why you would be a good fit for the Youth Advisory Board to Maya or Tracy.
Contact Us
Facilitators: Maya Ingram and Tracy Neville