Page Menu
Humanism in medicine is paramount, says Chancellor Collins in new TEDx Talk
As modern medicine continues to rapidly improve through technological advancements, Chancellor Michael F. Collins is urging caregivers to remain committed to compassionate care, in a new TEDx Talk.
Read more
Welcome to the University of Massachusetts Medical School Office of Admissions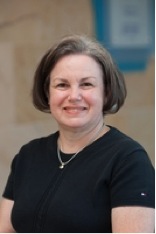 Welcome to Admissions at the University of Massachusetts School of Medicine. As the Associate Dean of Admissions of this wonderful school, I thank you for visiting our website. I hope you will spend some time exploring our admissions process, academic and degree programs and student resources. I hope you find it informative regardless of your current level of engagement in the medical school admissions process. I am certain that you will get a sense of the strong and caring community that characterizes our School. I would like to call your attention to two recent and exciting changes. Since 2015, the School of Medicine has accepted applicants who are not Massachusetts residents. Additionally, in August 2017 the Population-based Urban and Rural Health (PURCH) Pathway - a partnership between the School of Medicine and Baystate Health - welcomed its first cohort of students. Please contact the Admissions Office if we can be of assistance to you.
Mariann M. Manno, MD EdM FAAP
Associate Dean for Admissions