Page Menu
The Journal of Global Radiology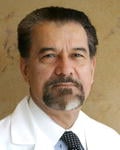 The Journal of Global Radiology - Sarwat Hussain, MD, FRCR, FACR
Currently, there is no journal or internet site that catalogues the activities and achievements of individual radiologists and institutional involvement in improving access to medical imaging in the developing world. The publication of articles, announcements, available funding, programs, and other topics of global radiology are scattered in the literature. Such literature is generally published in "international radiology", "radiology outreach", or as undifferentiated papers. The Journal of Global Radiology (JGR), a specialized journal of global radiology, acts as a source of education and motivation to initiate a dialogue on global issues related to access to medical imaging. Global Radiology may be defined as the study of the availability of equipment, infrastructure, radiologists, technologists, training and education, and research relevant to the socioeconomic factors and disease patterns; innovation in equipment and consumable manufacturing, business entrepreneurship and service delivery to enhance access to medical imaging with the involvement of policy makers, administrators and opinion leaders.
Current Issue of Journal of Global Radiology.