Page Menu
Integrated and Independent IR Residency Program
Welcome to the University of Massachusetts Integrated and Independent Interventional Radiology Residency Programs website. In April of 2019, our program became ACGME-accredited for both Integrated IR residency and independent IR residency. UMass has a long and rich history in Interventional Radiology education and training. We have approval for 1 integrated and 1 independent IR resident per year.
The Integrated IR residency is a 5-year program that combines comprehensive and state-of-the-art training in both diagnostic and interventional radiology. With more than 65 sub-specialty trained faculty including 7 IR and 4 NIR faculty, the UMass integrated IR residency provides excellent training in all aspects of modern radiology.
The Independent IR residency consists of 1 (if previously did ESIR) or 2 years of IR training after a DR residency.
Integrated and Independent IR Residency Leadership

Program Director: Aaron Harman, MD, Assistant Professor of Interventional Radiology

Associate Program Director: Katyucia De Macedo Rodrigues, MD, Assistant Professor, Interventional Neuroradiology and Diagnostic Neuroradiology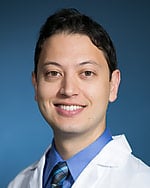 Aaron Harman, MD
Program Director
Interventional Residency Program