Page Menu
Musculoskeletal Imaging Fellowship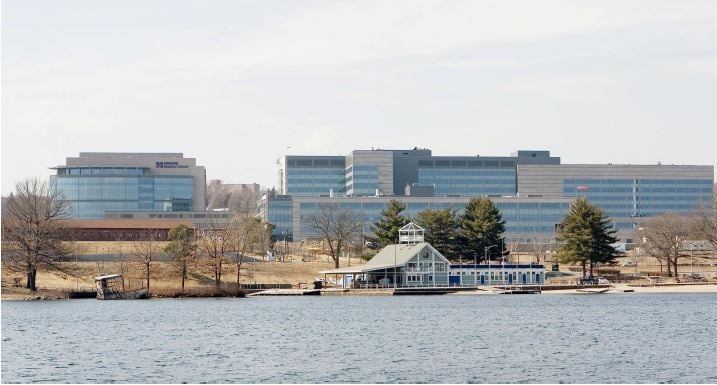 UMass Memorial Medical Center (UMMMC) is a 682 bed tertiary care facility and the major teaching hospital for the University of Massachusetts Medical School. UMMMC is Worcester county's only Level I trauma center and the tertiary referral center for central Massachusetts. The Department of Radiology performs approximately 500,000 studies each year. Over 100,000 musculoskeletal imaging examinations and procedures are performed annually from a diverse case mix including: trauma, joint replacement, oncology, rheumatology, podiatry and sports medicine. The successful fellow candidate will become an integral member of the MSK Division. The fellows responsibilities will be commensurate with their level of training and experience and will increase as the year progresses. The fellow will be actively involved in all components of image guided procedures from consultation, pre-procedure workup, consent, intervention and post-procedure follow-up.
Positions Available: 1 per year
Length of Fellowship: 12 months
ACGME: No
Application Dates: Begin accepting applications July 1st of residents third year.
Interview Dates: August - September
Contact Information:
Kathy Delongchamp
Fellowship Program Coordinator
Tel: 508.856.5740
Fax: 508.856.1860
Kathy.Delongchamp@umassmed.edu
Requirements:
Applicants must have completed a radiology residency program accredited by the ACGME by the time they begin their fellowship at UMMMC. Applicants must be certified or eligible for certification by the American Board of Radiology (ABR) or equivalent. Acceptance is contingent on obtaining an unrestricted Massachusetts medical license by start date of Fellowship.
Applications must include:
Fellowship Application (click here to download PDF)
Personal Statement
Curriculum vitae
Three letters of recommendations, one of which must be from your residency program director
USMLE and/or COMLEX scores


Fellowship applicants need to have passed ALL USMLE scores, Step 1, Step 2CK, Step 2CS and Step 3.
Applications that are missing USMLE Step 3 will not be considered.

Medical school transcript
Deans Letter
Candidates will be considered for interviews only after completed applications are received.
Completed applications should be addressed to the Program Director and submitted to:
Musculoskeletal Imaging Fellowship Program
Attention: Kathy Delongchamp
Department of Radiology, Room S2-302
University of Massachusetts Medical School
55 Lake Avenue North
Worcester, MA 01655