Page Menu
Featured Global Collaborations
Faculty members in the UMass Department of Psychiatry are working to improve mental health on a global scale and increase international cooperation in the field.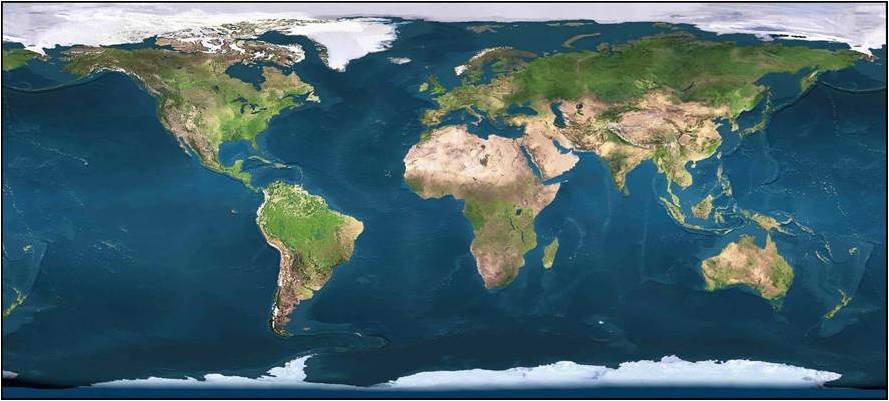 The Department has ties with two international labs, in Brazil and Russia
Brazil
The Institute for Studies on Behavior, Cognition, and Teaching
William J. McIlvane, right, director of the Eunice Kennedy Shriver Center, has partnered with Brazilian colleagues to establish an Institute for Studies on Behavior, Cognition, and Teaching. The Institute is part of a multi-institutional, multi-regional network focused on behavioral science and technology addressing symbolic functioning and functional deficits, particularly in children. Participating disciplines include basic and applied behavior analysis, developmental psychology, neuropsychology, special education, and the speech and hearing sciences.
Russia
The Laboratory of Evolutionary Genomics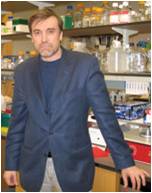 Evgeny Rogaev, right, PhD, professor of psychiatry, works with Russian institutions in education and research in medical genetics, populations-genetics and neuropsychiatric disorders. At UMass, Rogaev's laboratory in the Brudnick Neuroscience Research Institute focuses on molecular-genetics – attracting many students, postdocs, and researchers from Moscow. In Russia, Rogaev directs the Laboratory of Evolutionary Genomics, whose research interests among other areas include evolutionary studies of humans and animals using ancient DNA samples; genetic analyses of DNA from historic or forensic samples; population-based studies of genes responsible for the behavior and pathological aspects of human behavior; and identification of the genes of rare hereditary diseases.
Rogaev and his work have been featured in local, national, and international media. In 2008 Rogaev was interviewed by CNN and other national media outlets for a story on the 90th anniversary of the murders of Czar Nicholas II and his family. Rogaev's lab had conducted DNA research to analyze remains found in Yekaterinburg, Russia, confirming that the remains were those of the Czar's children, Crown Prince Alexei and Grand Duchess Maria. See National Geographic News article.
Key collaborators at UMass include Joseph M. Tonkonogy, MD, an internationally recognized professor of clinical psychiatry.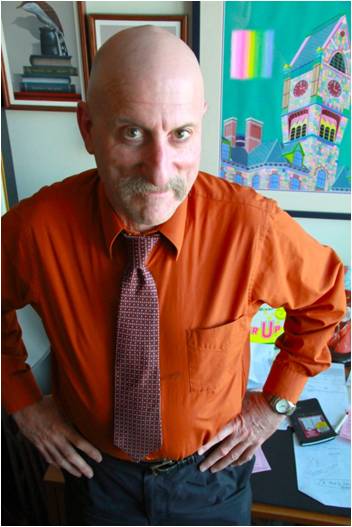 The Department of Psychiatry has hosted two Russian delegations: the Delegation on Trauma, Addiction, and Recovery, and the Delegation on Health Care Professionals and Educators.
Albania
Jeffrey Geller, MD, MPH, right, one of several international ambassadors for the UMass Department of Psychiatry, has traveled to Albania numerous times to share with that country's minister of health the department's methodologies and expertise in public sector psychiatry. Dr. Geller also delivered the first Continuing Medical Education lecture in psychiatry in the history of Albania.
Belgium/Germany/Italy/Netherlands/Switzerland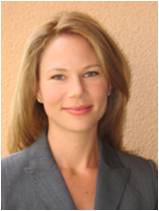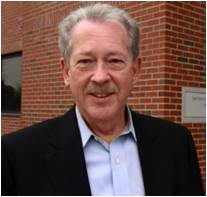 Thomas Grisso, PhD, left, and Laura Guy, PhD, right, helped to develop a consortium of European investigators who perform child mental health research using tools and methods developed in the UMass Department of Psychiatry's Law & Psychiatry Program. The founding members of the consortium – called the International Forensic Screening and Assessment Network for Adolescents (InForSANA) – are all involved in clinical research on mental health problems among youth in juvenile justice settings in the Netherlands, the U.K., Belgium, Germany, Spain, Switzerland, Italy and Turkey. Their objective is to employ a uniform database format and uniform methods across research sites to bolster comparative international research on delinquent youths' mental health needs.
China Program in Psychiatry
The goal of our China Program in Psychiatry is to build sustainable academic and research collaborations between mental health institutions and professionals in the United States and China.
Finland & Open Dialogue
A multi-disciplinary team at the University of Massachusetts Medical School (UMMS), led by Drs. Douglas Ziedonis (PI) and Mary Olson (Co-I) of the UMMS Department of Psychiatry, is collaborating with Dr. Jaakko Seikkula and his colleagues at the University of Jyväskylä, Finland, to prepare the Finnish "Open Dialogue" for adaptation and implementation in the U.S.
India
The majority of people in India live in rural settings and yet there is limited health and mental health care available. Raghu Appasani, a University of Massachusetts Medical School medical student, developed and leads a NGO in India, The MINDS Foundation, which is focused on systemic change through partnerships to help improve mental health in rural India. The model includes community education, increasing access to mental health services, building capacity of services, and helping individuals reintegrate via Community Mental Healthcare Workers. The Foundation has established partnerships with a range of University and clinical services in India.