Page Menu
Contacting CANDI Regarding Research Studies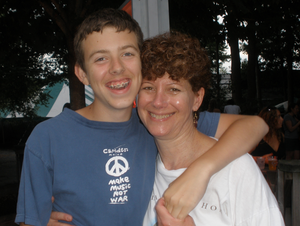 Unfortunately we can't enroll everybody who is interested in participating: it's essential that we have a good match, both for our sake and for yours. Here's what you can expect if you're interested in a study.
Step 1: First Contact
Call our research line Monday-Friday 8am-5pm: 774-455-4100; off-hours, please leave a message and we'll call you back. You may also e-mail ChildResearch@umassmed.edu. CANDI staff will answer your questions and ask you a few questions to see if you (if you are calling for yourself as a candidate) or your child may be an appropriate match to participate.
Step 2: Getting to Know Each Other
If you decide you want to proceed and if it seems that you or your child may be an appropriate match, CANDI staff will schedule a phone screen at your convenience. This will be a more in-depth review of the study requirements and will take a half hour to an hour.
Step 3: Let's Get Together
If, after the phone screen, you decide you want to continue and we think you or your child might be an appropriate match to participate, a meeting will be scheduled with one of the CANDI clinicians to review your or your child's records and to ask further questions.
Remember, this process is as much about you getting to know us as it is us getting to know you. You may stop your participation at any time.

Investing in the future...helping kids and families.